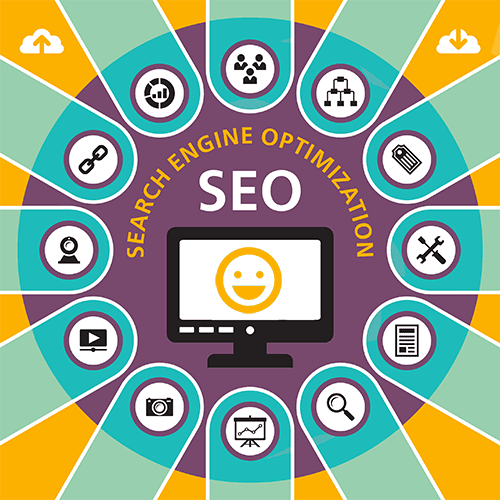 For years, one of the premier names in SEO services was known as SEOmoz. Today? Just call 'em Moz.
This company had a raft of reasons for the rebranding – everything from the hard pronunciation of "SEO" to the launch of Moz Analytics for single-platform inbound services – but their rationale basically came down to this: everything we thought we knew about inbound is evolving.
Is SEO dead?

No – but it's not your father's SEO (assuming your father is only a couple years older than you are). Indeed just 10 years ago the cult of search engine optimization began in earnest. "Search was cool" in the first decade of the new millennium, said Andrew Goodman of ClickZ. "It was the golden age of Google, when the company was so confident you would find relevant results that it had an 'I'm Feeling Lucky' button that would take you directly to the first Google result." (Yes, "I'm Feeling Lucky" is still on Google's homepage, but it functions more as a fond branding relic than as a tool for web searchers.)
Back in the day (and unfortunately, some still follow this practice), SEO services followed a recipe: Peel off some keywords. Sprinkle liberally in headers, metadata and general text throughout a website. Fold in some backlinks (getting them by hook or by crook). Bake in a 24/7 search engine oven until results are hot (if ever). Measure response, revise and repeat.
Keyword-driven SEO was the rage for years and for those who haven't kept up with things it continues to be a point of focus. This model of applying SEO services is dead rather than SEO in the broad sense. Search engine optimization is now part of a much bigger, much more demanding set of tactics that makes room for end users whose search needs aren't limited to desktop computers. It also pushes out the half-hearted in favor of those who really have something valuable to offer to the consumer.
Today, the headline is content marketing
Content marketing is about creating relevance for your audience – not through keywords, but through information: high-value, well-researched and professionally produced blogs, videos, eBooks, white papers, infographics and more. Content marketing is a primary facet of the total inbound marketing strategy.
It's about educating your customer, not giving a sales pitch. It's about positioning yourself as credible, via Google Authorship and other transparent means. It's about using the social media your customers use, and doing it wisely. And it's about thinking long-term instead of short-term.
When you become an authoritative voice, no matter what the industry or subject matter, Google and other large search engines respond appropriately.
As far back as 2010, Google's Caffeine indexing system was replacing older indexing algorithms. Caffeine took into account that "content on the web is blossoming," as Google put it back then. "It's growing not just in size and numbers but with the advent of video, images, news and real-time updates." And that was before the wider adoption of Facebook and Twitter, and the explosion of smartphones, tablets and apps that today keep people online longer, gathering mobile data wherever and whenever they want it.
Today, Google's commitment to custom content shows up in its search results – they're more targeted, more specific and more aligned to your individual search preferences. Where before you might have gotten only website pages, today you will find videos, social media posts, blogs and other content and this content is much more likely to be specifically tailored for you.
So as a business owner or manager involved in using a website as a marketing hub, it's more vital than ever to know that there is no longer a page one of Google for a particular search term. Your content should be in-depth enough to be tailored for a variety of "page one" appearances, specific to a number of demographics. Make sure your SEO services provider is on top of the latest developments and equipped to help you meet their demands.
Navigating a new ocean of content
The speed at which search engine technology develops, and at which users become more accustomed to using the full menu of online options, demands that your SEO services consultants – whether in-house or contracted outside – be able to help your company navigate through these ever-shifting waters. Whether or not a potential customer can find your content online depends upon it.
Screening and selecting such a service may feel challenging – after all, your core competency is your business, not SEO or analytics or page rank – but you can ask your candidates some basic questions that help you determine how you'll work together:
What inbound developments in the last 12 months do you think are the most significant for SMBs?

Can you point to an inbound marketing client who has seen a measurable increase in web traffic and lead generation because of your efforts?

How can you add more value to my organization?

Can I expect to have demonstrable results and identify return on investment?
And the most important question of all …