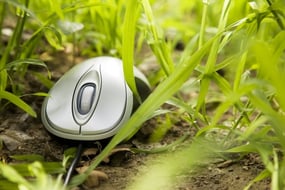 If you're finding it difficult to make your business known in the ever-growing online environment, it might be time for you to learn a little more about inbound marketing. This strategy for marketing has subtlety and helpfulness at its heart and will require a shift in your expectations. Since it is a unique formula for every business, having it deliver measurable results takes a little trial and error at first in order to establish a firm foundation.
Inbound marketing operates on some of the same logic you're using in the outbound marketing world. In this case, however, you want virtual signposts all over the internet pointing back to your website rather than billboards and signs around your business location. Just like in outbound marketing, you do things to set the stage to welcome prospective buyers into your business, a stage must be set to welcome them virtually with a well-planned online presence.
Help Your Customers Find You With Search Engine Optimization (SEO)
Search engines are a crucial aspect to attracting online visitors to a website. You can enhance your website's likelihood of showing up in search results by putting the needs of the people you hope to serve first when planning your content. A steady stream of insightful blog posts, videos, social media content, and product/service descriptions or updates that are crafted specifically with the needs of your marketing personas in mind will help you move up in the search rankings. Although keywords are a part of the mix, the days of obsessing over keyword ranking are long gone. These days it's about a quality user experience. Google and other engines are now determined to provide their search customers with a fantastic experience, and that means only presenting websites in their search results pages that will deliver what people need and want. A webpage that is stuffed full of some keyword or other with little substance or a site that touts the virtues of the business won't cut it these days.
Search ranking algorithms – the complex formula of criteria used to sort the millions of pages on the internet – are extremely intricate and are growing in sophistication each day. Page one of search results for any term is a unique experience for each visitor based in part on the type of device being used to search, other websites the searcher has visited, and general context the engines can now consider as part of the mix.
How can you possibly master manipulating these algorithms to make sure you're coming up at the top of search? You can't, so stop trying. Instead, focus all of your efforts on delivering the very best user experience for people who are most likely in need of your products and services. It all hinges on taking the time to identify marketing personas and craft your online content based on what you know about the living people these personas represent in your marketing strategy.
Establish a Positive Presence on Review Sites
Worried about bad reviews? The best way to counteract disgruntled customers is to have more who love you and will say so online. The more transparent you can be, the more people will like you – as long as you're truly doing a good job and providing value. Most people – the ones you most want to do business with, at least – recognize unreasonable behavior when they see it, so all you need to do is focus on being responsive to online queries and giving people positive things to talk about within your social media channels.
Increase Your Company's Social Media Presence
Many people use social media platforms these days to socialize and to keep track of things they love, whether it's businesses or other people. Take advantage of these popular online networks by amplifying the helpful, friendly tone you build on your website. Think of each of these platforms and the updates you post to them as signposts that carry a special message to attract those most likely to need you to your helpful, persona-customized website pages. Avoid using it like your own personal TV station where you broadcast a steady stream of infomercials. Just as people can find anything they need online, they can easily tune out and block anything they don't like. Don't let that be you.
An online social media presence also gives you an easy way to "virtually" interact with people in a similar fashion to chatting with people at a networking function. Treat them like neighbors and family, make them feel special, and lose the high-pressure, steady stream of sales messages.
Think of your website, social media channels, email efforts – all that you do online to reach out to potential new customers – as cogs that work together in a bigger wheel that is inbound marketing strategy. See to it that your website delivers an outstanding experience for those most likely to do business with you and support it with the same approach everywhere you are on the web. You'll be rewarded with an engine that turns out a perpetual supply of marketing qualified leads.