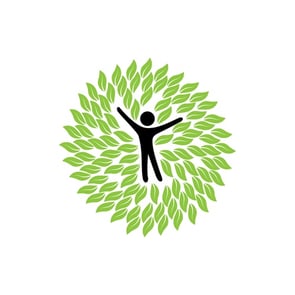 With so much SaaS marketing material out there to compete with, it can be difficult to make your voice heard. To better your odds from your content creation efforts, strive to create evergreen content.
What is Evergreen Content?
Evergreen blog posts, articles, and web content continue to drive traffic to your site long after you publish them. Since they are not connected to any particular event or current trend, they will still contribute to conversions after months or even years by providing users important information about SaaS and answering users' most common queries. Evergreen content is particularly useful for SaaS marketing, as information in this industry tends to remain relevant long into the future.
Benefits of Evergreen Content for SaaS Marketing
Evergreen content continuously creates interest in a site, whereas situational material only has value for a short time before becoming obsolete.


It establishes your company as a reliable source and leads to trust, which is essential for both conversions and repeat sales.


You can use a variety of formats and media which, in time, results in a library of resources, including FAQs, how-to guides, tutorials, and testimonials.


Content can be generated in a way that allows it to be updated as you innovate. Just because you're constantly making changes doesn't mean you have to start from scratch.


Updating versus starting from scratch cuts down on your workload and more easily gives the appearance that you're generating fresh material.


It allows your hard work to be cumulative while remaining on the cutting edge.
How to Create Evergreen Content
Creating this type of content may take a little more effort and research than pieces for instant consumption. This is because you need to shift your mindset away from the immediate, day-to-day realm and stick to covering things that have long term value. It takes some planning. You can generate ideas by looking at blog post comments, social media engagement, and web analytics. Talking to your sales department is another valuable source. Explore your competitors' blogs to see what others are doing as well.
Once you've determined what your audience wants, conduct further research to uncover where gaps lie. It may be possible to create several posts for a single subject, which allows you to delve into the details that have been skimmed over while keeping your content at a reasonable length. Collaborate with experts in your business to create unique advice or to take a new angle on a popular topic.
Staying Power When There is Constant Change
The more things change, the more things stay the same. While it's true the software universe is constantly updating – which may make it seem impossible to even consider content with longevity – the reality is that changes often occur incrementally. This means a core framework is likely to stay constant, making it possible to plan a path that allows you to edit and update existing material. Aim for the high level first – the foundational material – then drill down with an eye for pieces that lend themselves to easy edits for changes or to generate spin-off content that is interchangeable and can be cross-linked within your blog or website.
Build a foundation of consistency and expertise. Develop a publishing schedule. To inspire trust, all the content you create must be accurate and show a deep understanding of the topic. Being consistent and following patterns adds to the trust factor, since people learn that they can count on you to circle back and update when it's called for as well as provide current information.
Continue to adapt your strategy with an eye toward building an archive of useful content that will increase the number of new visitors and encourage return visits to your site.