Selling Educational Products: 5 Steps to Implementing Inbound Marketing
Consumers have developed a new sophistication when it comes to processing marketing messages. They have the ability to fast-forward through commercials and block pop-up ads. Pay-per-click banners are merely minor distractions in their peripheral vision.
As an edtech company, your potential clients are people particularly adept at research. The best way to reach them is by creating and positioning content that will rank high in their search results. Initially, you are not selling, you are educating.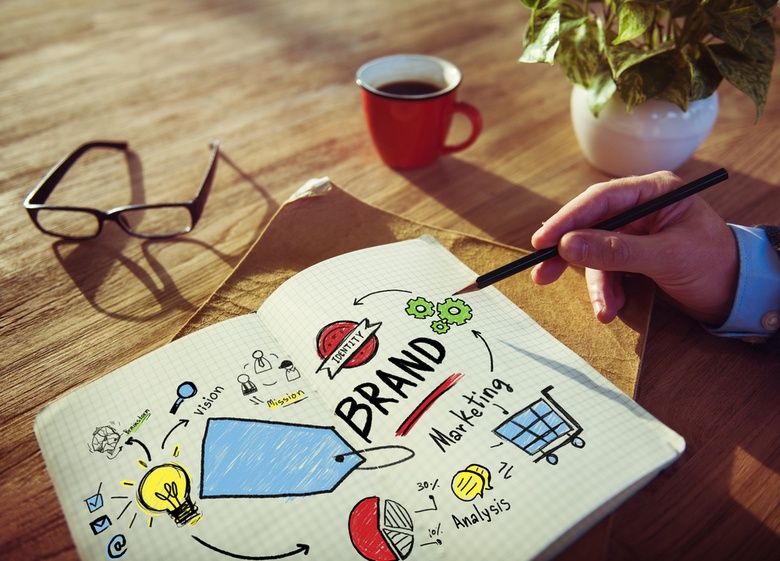 This is the basic premise of inbound marketing. Your objective is to attract your target market with informative, useful and entertaining content.
You already have a website, and most likely a blog, and a social media presence. These are a start, but developing a strong inbound marketing program requires research into consumer needs, development of sought-after content, and a distribution plan to reach your target. Where do you start?
1. Define Goals
All your efforts will contribute to raising brand awareness, building trust, and establishing yourself as the go-to expert in your field. With that said, you will have specific goals. Perhaps you are expanding into a new region, or you are launching a new product, and have explicit sales goals.
An increase in new visitors to your website brings new leads, a percentage of which will convert. Targeted content will increase traffic, and, more importantly, increase conversion percentages as visitors to your website or social media platforms are looking specifically for the solutions you offer.
You know how many customers you need to reach sales goals. Look at your website analytics and backtrack to determine the rate at which new visitors become customers. You now have a goal for your content. You know how many potential clients you need to reach, but also, you want to increase that conversion rate by identifying the audience that needs your product. You certainly can boost your numbers by posting an amusing cat video, but unless you are selling software that trains cats to play piano, it's unlikely you will hit your target market.
2. Identify your Audience
Who needs your product? Your content must be aimed at specific buyer personas, but in this digitized world, these personas go beyond basic demographics. People still live in geographic locations, but they interact on a global level.
Easy access to media and social media sharing means culture is shared across generations, genders and income levels. People may create their own identities without the constraints of local mores.
Rather than segment the marketplace by traditional markers, look instead at consumer pain points – the school administrator seeking to boost reading scores, the college recruiting officer that needs a more efficient way to process applications, the traveler who wants to learn the basics of a foreign language quickly. Who are these people, how can you help them and where will you find them?
3. Develop a Content Plan
Once you've developed buyer personas, you are ready to brainstorm content ideas.
With the inbound model, content will focus on the buyer rather than a product. You are not creating ad copy to push your innovations. Consumers have become inured to pushy tactics. Instead, you are educating your audience, offering useful information, and ideally doing so in a clear and entertaining way.
Your content may be a whiteboard "explainer" video that summarizes the findings of a new study; it may be an article highlighting changes to a state's testing requirements. Potential clients land on your platform by searching for answers to specific questions and by seeking out solutions to their problems. Anticipate these problems and develop content that provides answers. This sets you up as a trusted expert and lays the foundation for positive customer relationships.
One of your best resources for identifying the needs of potential customers is your own R&D Department. Product developers are your in-house subject matter experts. Partner them with the Marketing Department to develop informative and educational content that offers the solutions your target is seeking at every stage of the buying process.
Inbound marketing differs from outbound marketing efforts in that it is dynamic and interactive. Each visit to your website or social media platform comes from consumers who are at different points in the marketing/sales funnel.
A new visitor may need content designed to raise awareness of your company and products. Returning visitors may be comparing your product to that of a competitor. Some may be ready to make a purchase but want to discuss options with a personal phone call or face-to-face meeting. You need to serve up content based on the needs of each individual user.
4. Develop a Delivery Strategy
Your content will take the form of blog posts, white papers, infographics, videos, podcasts, and social media posts. These will lead visitors to landing pages with calls to action that capture quality leads. Managing the many moving parts, the surfacing of relevant content to the right person at the right time, is a coordinated dance that may be done from a WordPress Admin dashboard —with multiple plugins to manage SEO and marketing campaigns — or through a comprehensive Content Management System such as HubSpot.
5. Measure Results and Repeat
Just as with a traditional marketing campaign, you need to measure your results. While your printable worksheets on Pinterest may have hundreds of re-pins, did they sell any software? If a blog post on meeting new ELA standards drove hundreds of classroom teachers to your website to view your products and request in-person presentations, maybe you should create more posts in the same vein.
edtech clients are notably short on time. Most haven't the luxury of a two-hour lunch break to discuss your products. Don't waste their time with obtrusive hard sell; don't clutter their inboxes with unsolicited emails. Offer your expertise, provide solutions to their most pressing needs, and you will grow your client base.
Developing an inbound strategy is labor-intensive. You may think it is too much to put on your marketing department. You may also wonder what type of ROI you can expect, and how would you even measure it?
Spot On can answer any questions you might have about your inbound marketing strategy or implementation. Book a 30-minute meeting today to learn more.