When considering SEO for small business, think first of the advantage of attracting attention and driving website traffic from a customer culture that's rapidly turned from outbound to inbound marketing: By leveraging local SEO and optimizing keyword ranking, your small business can compete on a level playing field alongside industry leaders.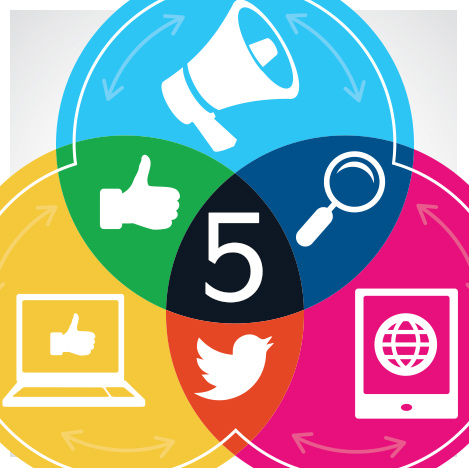 However, even the best-intentioned SMB has a lot more to do in a day than work on inbound marketing. So forward-thinking companies often take advantage of SEO services, relying on inbound marketing professionals who can point to proven results for their clients.
What tips and tactics net the best SEO results for SMBs?
Long-tail keywords
The difference between "short tail" (one or two) and "long tail" (three or more) keywords becomes apparent the moment you enter a short-tail into your browser.
Short-tails– "golf," "power tools" – are designed to net the highest number of hits, but are also in higher competition for attention, with results numbering into the tens of millions.

Long-tails– "golf courses Denver Colorado," "power tools sales and service Tucson" – are more specific and lower the competitive results considerably.
Talking about long-tails, Jayson DeMers of Search Engine Watch noted in March 2013, "We're in the midst of a strong resurgence of their value. They continue to be a powerful way to leverage search traffic, especially with the growing competition around highly-sought after core (or 'head') keywords.
Local search optimization
Hand in hand with long-tail keywords, local search engine optimization helps ensure that Google Places, Yahoo Local and Bing Local can place your result in the proper context. Successful local SEO is usually a matter of verifying your profile within these engines, and adding up-to-date contact information like your address and phone number. Images, reviews and rankings can also aid web visitors who glance at your listing.
Social media
Whether B2C or B2B, today's consumers and clients expect local businesses to have some social network presence. The outstanding content created with your SEO consultant – blogs, videos, infographics, whitepapers and more – posted and linked on Facebook, Twitter, LinkedIn, Pinterest and other networks expands your presence and positions your company as credible and trustworthy.
Pay per click
Bidding on keywords then paying for each "hit" is often an attractive option for SMBs that cater directly to customers in a B2C setting. Pay per click (PPC) services send your site directly to the top of a results page. The catch? Only about one-third of web users pay attention to PPC ads; instead, they are attracted to "organic," or non-paid content. Your SEO services provider can help you determine whether PPC is best for your business.
A good partner
Great inbound marketing doesn't happen overnight. But handled correctly, it can net the traffic that becomes leads you may ultimately nurture into paying customers.
When you team up with an affordable agency – one that specializes in SEO for small business – you'll see how remarkable content and strategic keywords can increase your web "discoverabilty," establish you as credible and narrow the vast Internet audience into those visitors most likely to respond to your message.