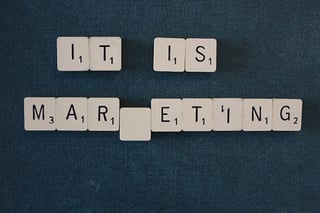 Even if you're already pretty savvy with the lingo of inbound, it never hurts to have a little refresher. You may even surprise yourself by learning something new! If you're a newbie, commit these terms to memory and you'll already be ahead of the curve.

Buyer Persona: A Buyer Persona is a fictional representation of who your ideal customer is based on market research and your current customers. Information to consider when creating a buyer persona are demographics, interests, challenges, goals and behavior patterns. The more specific, the better. Think of it as a dossier on your would-be best customer.
Awareness Stage: The Awareness Stage is the first stage of the Buyer's Journey. During this stage a potential lead is just becoming aware that they have a problem.
Consideration Stage: The Consideration Stage is the second stage of the Buyer's Journey. During this stage the buyer has clearly defined their problem and has begun research to figure out the best way to solve it.
Decision Stage: The third and final stage of the Buyer's Journey. They buyer has done their research, they know their options, and are ready to choose a solution to their problem.
Call-to-Action (CTA): An action phrase connected to an offer that compels a lead to act. CTA's are easily recognized with words like "download," "subscribe," "sign up," or "learn more" to name a few.
Landing Page: A web page that's different from other pages on a website because it has a singular focus, usually an offer or request. If the navigation buttons are missing and the side menu is gone, you're probably on a landing page.
Conversion Rate: An analytic that tells you the percentage of users that take a desired action.
Marketing Funnel: A series of stages that a marketer uses to evaluate their customer's receptiveness to resources, offers, and the final product.
Buyer's Journey: The Buyer's journey outlines three different stages that can be paralleled with the marketing funnel that a buyer goes through before they are ready to make a purchase. They are the awareness stage, consideration stage, and the decision stage.
Inbound Methodology: Four marketing actions used according to where a buyer is in the Buyer's Journey. They are attract, convert, close, and delight.
Keyword: One or several words that consumers enter into a search engine to find what they need.
Lead Nurturing: The process of building a trusting relationship with a potential lead, from stranger to loyal customer.
Premium Content Offer: A premium content offer is on the other side of a CTA. It's the eBook, they can download or webinar they can sign up for.
Search Engine Optimization: Following a set of rules that increases your website and content credibility with search engines like Google, ensuring it appears high on the list of results returned by them.
Organic Traffic: Traffic that comes to your website as the result of unpaid search results. Traffic that isn't referred by other websites or paid ads.
Our team at Spot On has learned a lot about inbound over the last few years. Every year, HubSpot hosts a State of Inbound conference devoted to sharing, discussing and learning about the latest trends in this dynamic industry. We learned so much at the last conference that we decided we had to share what we learned with you. That's why we've completely updated our Introduction to Inbound ebook to reflect the newest changes and trends in inbound marketing. Check out the new 2017 edition of "Inbound Marketing 101."