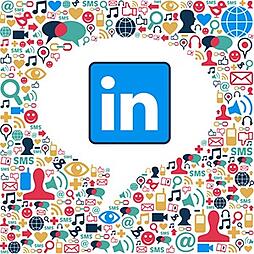 Facebook has its friends; Twitter its followers. But only LinkedIn, the world's largest business network, can claim the monopoly on "contacts." And when it comes to inbound marketing, contact is as vital as content for fostering lead generation.
There's a reason more than 187 million people were LinkedIn members as of November 2012 -- because this site connects people and businesses like no other online.
Create a personal profile.
The Internet may have changed the way people communicate, but at the end of the day, we're all still people – we want to know about each other. Your personal page is a kind of digital resume that quickly tells others about your skills, experience and accomplishments in your field. Keep your personal page focused on the individuals and groups key to your business, and a prospect may not just examine your page, but invite you to be a personal contact as well.
Clean up your company page.
Just as you wouldn't usher potential clients into a messy and disorganized office, you shouldn't start your LinkedIn B2B campaign until your page is optimized. Making your company page logical, clean and ready to display includes having up-to-date contact information, a working link to your company's homepage, landing page or blog, relevant videos, and even an eye-catching banner that reinforces your brand and lets visitors know they've come to the right place.
Join industry groups.
Your B2B prospects on LinkedIn likely belong to industry groups, so by adding groups to your company page you are creating yet another platform to maintain contact. Groups afford you the chance to engage in discussions and forums, where you might forge more connection with prospects, vendors and peers. Social Media Examiner advises identifying groups of at least a few hundred members to maximize your visibility, and visit your top groups at least twice a week to keep up with the latest chatter.
Add LinkedIn Today.
When you customize your company page with LinkedIn Today, you get daily links based on what your connections and industry peers are reading and sharing. This resource not only helps you stay on top of trends and topics of wide interest, it enhances your company's profile and encourages returns to your page.
Take your page mobile.
Remember that any page you create – on a website or in LinkedIn – needs to look as work as well on a smartphone or tablet as it does on a desktop. The LinkedIn Mobile app optimizes your page for mobile devices and allows for fast, effective use at trade shows, at remote work sites, or anywhere you may encounter a prospect.
LinkedIn tips for hiring
It's only natural to associate leads with clients or customers, but lead-gen can apply to hiring, too. Just consider the deep connections gained by posting your job openings on your company page and through your industry groups. And by adding a LinkedIn Talent Finder account, you can use the site to actively search for candidates based on your specified criteria – within and outside of your network.
LinkedIn does lead gen!
As part of your inbound marketing social media strategy, LinkedIn marketing can give your company a digital presence that resonates with the professionals you most want to reach -- those potential clients, vendors and employees who can take your company forward.