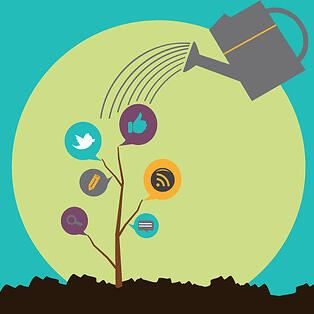 Everyone who tells you something like, "The Internet changed today's marketing" got it wrong if they're putting it in the past-tense. The truth is, "Today's marketing is still changing and will continue changing."
As technology evolves and the digital revolution continues its hold on consumers, it's up to the best SEO companies to work side by side with their clients to navigate these uncertain but exciting waters.
Nowhere is the evolution of the marketplace more apparent than in the shopping behavior of customers, patients and clients. Quite simply, they've tuned out your sales pitch. They fast-forward through TV commercials; they use pop-up blockers online; they drop print subscriptions; they use Do Not Call and they just plain ignore the quaint old Yellow Pages that somehow still lands on their doorstep.
Help is the new hype
Instead, your customers are going online. What are they looking for? Information: advice, tips, how-tos, checklists, videos … Anything relevant that may help them make a more informed purchase decision. Anything but ads.
Inbound marketing – the proven discipline that helps web users find you, friend you, follow you and ultimately convert from casual friend to qualified lead – is the strategy of choice.
It uses content to build credibility, integrating strategic SEO to push your pages to the top of results lists.

It lets small companies compete against the major names on a level playing field

And it generally delivers all these benefits at a fraction of the cost of traditional paid advertising
The best SEO services know how to integrate content within your website, your social media and your email to create, nurture, measure and cement relationships with potential clients who are ready to hear your message.
Give up the chase
Think of inbound marketing as turning your sales force from hunters into farmers. This discipline eliminates the need to "chase down" leads via paid ads, and instead gives them a reason to seek you out.
"Give it away"
When the best SEO companies help you create content, the prime directive is to make sure it ends up in the right hands. Ironically, the more information and help you "give away," the more business comes your way. That's the result of building trust and credibility, no small claim within the vast, uncontrolled Internet landscape.
What you can expect
An affordable SEO company can get you started on your inbound marketing journey – whether that entails healthcare or dental marketing, B2C businesses or any other category of marketing.
When deciding on an SEO consultant, look for:
A history of providing clients with outstanding SEO keywords, a great landing page design and several other elements that enter into inbound success

Deep insight into the trends – current and future – around social media, mobile technology and other traffic drivers

A commitment to your business that includes listening to and addressing your concerns

The flexibility and expertise to measure results and adjust the approach as appropriate to the marketplace
What's the best SEO company for you?
It's the one whose work reflects well on your company – because they know what's important to you, and to your clients.