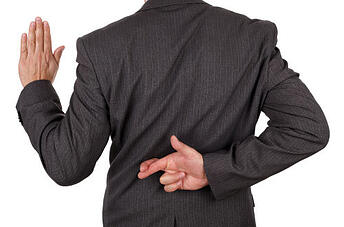 In recent years, search engine optimization companies claiming genius qualities exponentially grew, leaving many business owners questioning how to select among the best SEO companies.
Search engine optimization involves a series of complicated processes, and in-depth analysisof the coding, examination of the content and design, selection of keywords and long-tail phrases, web log file analysis, content enrichment and the proper layout to have a good presence on the Internet.
Traits of the Best SEO Companies
The best SEO companies offer no standardized method for search engine optimization. These agencies offer customized services to find the different target groups, and match your needs to their services. Website optimization must be carried out over time, following step-by-step processes, then tweaking and fine tuning based on the results of continued analysis. It is not an exact science since the search engine companies don't share every aspect of how they rank websites. For this reason the waters can get a bit murky in finding the best partnerships to improve your chances at ranking well in the search engine results.
To get an understanding of the basic services you should expect when choosing among the best seo companies, it's highly recommended you become better informed on the following points:
Existing website evaluation and objective - what gets examined and why.
Developing a list of target keywords and keyword phrases that drive traffic to the website. Understand what criteria makes ranking for a particular keyword possible and worthwhile.
On-page optimization. What things are important on each page of your website where search engines are concerned.
Off-page optimization. A number of behind the scenes aspects of helping your pages achieve good ranking are in play that aren't located directly on your web pages. They include link building, directory listings, reviews among other things.
Search engine algorithms. Understanding that the mathmatical formulas the search engines apply are constantly changing and how those changes impact your ability to rank well is important for being able to evaluate the types of services available and assigning priorities.
Do not fall for Advertising Jargon
Often, new clients are lured with promises for first page search engine recognition that none of the best seo companies would ever guarantee. For this reason, don't be ensnared by the advertising lingo of the companies you consider. A desire to outrank your competition coupled with standard business pressures to generate more sales often make these exciting promises irresistable. Don't give in to the lure of an easy fix to your sagging sales figures.
Be an Informed Consumer
Search the web for various reports and opinions about seo agencies, and its work ethic. This will help you quickly filter out the bad apples. When no information is available, try submitting a request in an seo forum to seek opinions. More and more companies are able to take advantage of inbound marketing strategy which encompasses SEO along with various other online marketing options and these should be explored alongside SEO services.
Beware of Package Priced-Deals
Look out for over simplified package prices strictly aimed at SEO services, especially in agencies that advertise these specials on their website. Search engine optimization is an individual process and one cannot compare with every other website requiring optimization. For this reason, a canned set of services is not a sound route for search engine optimization. Some companies will even take an approach of creating lists of steps for YOU to employ, in essence charging you a monthly fee, giving you directions to follow and calling it a day. Success or failure rests squarely on your shoulders and not having an in-depth understanding of everything can leave you stranded.
Checkout the Work
A picture is worth a thousand words, right? So are the actual websites they've worked on. Before selecting a company, ask for a number of previous websites they've optimized. This can be challenging for a novice, but you want to analyze the Meta data, search engine ranking, and back links to name a few. This will give you some insight into what you may expect.
Optimizing websites is not work that can be done in a few hours or days. Typically, search engine optimization takes several weeks or months to obtain good results. In addition, there are no guarantees that you get the number 1 spot on Google or how long the results will last. In fact, without a long-term plan that includes maintenance to retain your ranking, you could be wasting time, effort and money.
Monthly Maintenance and Management of Websites
Search engine algorithms are constantly changing and thus, require changes to your optimization. Updated website maintenance is an important factor. If maintenance doesn't occur, after a short time the optimization process you paid for is worthless and must be re-executed. In short, competitors will outrank you.
Picking out the best seo companies among the thousands available is undoubtedly challenging, yet a little background checking and a lot of patience will help determine who is more equipped for the job.
The Inbound Marketing Approach to SEO Services
More and more, seo services are becoming a singular tactic in a larger overall strategy known as inbound marketing. As social media options continue to evolve, some of the more mysterious, technical aspects of search engine optimization seem to be fading into the background. In fact, businesses who take inbound marketing seriously and invest the time to employ every facet of it are seeing successful qualified lead generation without having addressed some aspects of the total SEO formula. Once the leads and customers start rolling in they can then more slowly continue to improve, employing some of the stages that may have been passed over for other priorities. For inbound marketing, basic practices for keyword ranking should be put in place (finding the right keywords to target, implementing them properly into website content, etc.) and more refined search engine optimization techniques folded in over the long term. These days search engines are getting more intuitive and the inbound approach is trending up as people friendly content continues to show successful business results.