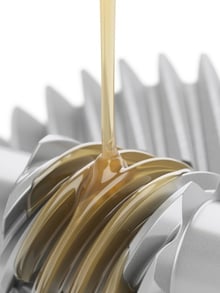 Just as a vehicle requires a trip to the mechanic for periodic maintenance and up-keep, your social media's inbound strategy needs to be given a regular once-over. Consider your social media to be the vehicle that transports you and your customers to common ground... not only does the "vehicle" need to be sparkling clean on the outside, but it also needs to have strong horsepower rumbling under the hood.
The first step in the inbound marketing strategy is to attract visitors to you. In order to be considered "attractive" and to take that first step on the Buyers' Journey with visitors to your social media sites, perhaps it's time for a tune-up…
Restore the Exterior of Your Social Media Vehicle
The Internet has opened up a whole new world of research opportunities for your potential customers. Whereas, in the past, customers could only access tiny slices of the vast amount of information available and options for vendors or companies to purchase from, the World Wide Web has created just that – a global net of information that customers can research, review, and choose from.
Realizing that your company image is now being directly compared, side-by-side, with potentially hundreds of others, it is now, more than ever, essential that you present your best foot forward on your social media platform to attract new customers:
Is your contact information up to date?
Can visitors easily identify who, what and where you are?


Are your company's operating hours accurate?
Can visitors get to you when you're available?


Are all links still in working order?
Can visitors access all the helpful resources you are offering them?


Does your avatar/page photo reflect your company's brand identity?
If a picture is worth a thousand words, what is your page image saying?


Can your visitors understand what your company does?
Is your company description simple and brief? Does it avoid industry jargon and read the way your customers speak?
Boost the Mileage of Your Inbound Strategy
If the wheels of your social media outlets still seem a bit flat, incorporate some visual material or video from your website into your posts. Remember, you can embed videos right into your Twitter posts, Facebook posts and other social media activity to add variety in between text posts and to rejuvenate the look, feel and flow of your social media feeds.
You can get the best mileage possible out of inbound marketing efforts that you are making on your website and blog by sharing the articles with your followers and friends. Social media is a great place to share your landing pages. By promoting the content of your blog and highlighting offers from your website, you are increasing traffic to your website and increasing the opportunity for your followers to share these offers and content with their networks.
Pick Up Hitchhikers Trying to Catch Attention
Social media creates an opportunity for you to directly communicate one-on-one with your audience members with specific needs regarding your business. If you historically have not replied to questions or requests on your social media sites, now would be a great time to work on that! While you won't be able to pick up everyone, you will find that you will receive some interesting questions and comments that should be responded to directly. Fans of the company and brand will really appreciate the fact that a company representative took the time necessary to provide some one-on-one personalized interaction.
So, go ahead – with the exterior polished, and the engine revved up with new energy, hit the road in your beautifully restored social media vehicle!So, go ahead – put the keys in the ignition and hit the road in a beautifully restored social media vehicle!