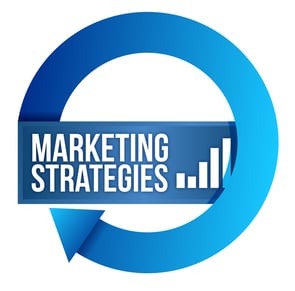 Patient portals are touted as a modern software miracle. The statistics say portals increase patient engagement, communication/education between doctors and patients, on-time payments and overall patient outcomes. Simultaneously, optimized patient portals reduce patient length of stay (LOS) and readmissions rates.
That does sound like a miracle, doesn't it?
But that's only if doctors and patients are actively using the portals. If not, the patient portal looks pretty and does nothing. Your job as a healthcare marketer is to market those portals till they shine.
5 Tips for Marketing Patient Portals and Improving Patient Engagement
If patient well-being isn't enough to light a fire under your portal, consider that there may be penalties if 50% or more of patients can't access their health information via the portal in a timely fashion or if less than 5% of patients access the portal to view records, make appointments, refill prescriptions and so on.
While doctor and staff are responsible for the former requirement, your software marketing team can use the following tips to make a notable increase in the latter category.
Go old school with paper. The last time we were in our doctor's office, just as many people were reading paper magazines as were staring at their phones. Engage the entirety of those prospective portal users while they're waiting around by teaching them how to use their portal. Offer paper cards, brochures or pamphlets with clear instructions. Use graphics representing smart phones and catchy lingo, and you may be able to get them trained using their own phones. Plus, the desk staff is immediately accessible to assist those who need help remembering their usernames or resetting their passwords—another step towards increasing personal engagement with your brand.


Create visible website links. Designate a portion of your homepage to a beautifully crafted CTA that links directly to the patient portal, or instructions on how to log in to the patient portal. This may encourage those who were searching for you online to use the portal instead. If you go this route, use your very best CTA and landing page practices and keep things as simple as possible so that everyone who clicks through can move effortlessly through the process without being overwhelmed.


Market to the senior crowd as well as the young pups. Don't make the mistake of writing off your senior patients as Luddites or technical rejects. According to Pew researchers, among the 65+ crowd, 30% use smart phones, 32% own tablets and 55% own a laptop or desktop computer. On the flip side of the age spectrum, there are the Generation Z'ers—the future bread and butter for your practice. Thus, it's important that you segment your paper and digital information marketing patient portals in a way that will be best received by its respective audience.


Use blogs and social media. You can design whole portal tutorials via blog and social medial campaigns. Keep it clever like "a portal a day keeps the doctor away" or some other play on words. This enforces the understanding that online engagement with healthcare professionals via patient portals really does benefit their overall health and diminishes the amount of time they have to wait to see a doctor, have a prescription refilled or get pertinent medical questions answered.


Teach them in person. Every time someone visits the doctor, they fill out forms. Then, an N.A. comes into the room and asks them the same questions they already answered on the forms. Sometimes, a nurse or doctor comes in and asks the same questions yet again. This isn't good marketing for your portal. Why should patients' time be wasted sharing information multiple times if the portal was supposed to centralize it in the first place? Instead, ask once—enter data once—and then use all that extra, routine Q&A time to teach patients how to use the portal in person. Let them log in and access the top 3 features that are most relevant to them and their medical history. More face-to-face patient engagement and trust-building is an added bonus.
Don't let patient portals—or patients—sit idle. Be the healthcare marketing hero that promotes, educates and engages the patients, proving that patient portals really are all they're cracked up to be.