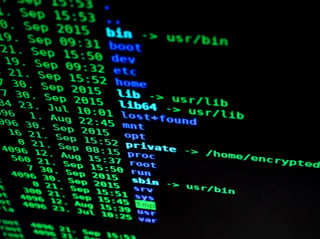 If you use Wordpress' platform to showcase your content then you know why it's anexcellent choice for businesses and bloggers alike. But did you know that the same features that make Wordpress one of the best CMS systems are also what make it vulnerable to attacks by ransomware hackers?
The reason so many businesses choose to use Wordpress is because of it's versatility and the array of customization options available that make it easy to brand your company and stand out from the crowd. Wordpress has become so popular as a CMS that an entire industry of developers has sprung up just to feed the demand for customizable options, otherwise known as plug-ins or widgets.
Wordpress plug-ins are the answer to many site owners' dreams, especially those who know little about development or are less inclined to learn how to code themselves. And therein lies the problem. There are a lot of great Wordpress developers out there who make frequent updates and provide great support to those using their software. But there are also a lot of inexperienced developers who make their plug-ins available as well, and often at more attractive lower prices than their more experienced counterparts.
Even the most well-intentioned developer could be putting it's customers at risk. Unless they provide updates, customer support, and airtight security, you may be using buggy software that's made you more vulnerable than you're aware of. If you use multiple plug-ins developed by different sources, you could be even more vulnerable.
Here are some tips to keep you out of the fray in the era of ransomware.
1. Only use plug-ins from sources you trust
As mentioned before, not every plug-in is created equal. Read reviews and ask questions before jumping in with a new widget. It could solve your problems today only to create a world of frustration later.
2. Update your site regularly
The community of developers at Wordpress is pretty tuned in and any new issues that are made apparent are plugged pretty quickly. The plugs are ineffective however if you don't update your site so you should update your site frequently just in case.
2. Don't forget to back up your information
One of the things that makes ransomware so nasty is that it takes and hold your information hostage. The best way to protect yourself from that is to have your information backed up in more than one place. Whether you decide to use a cloud-based service or pay a business to do that for you, it's definitely one of the most effective ways to protect your information.
3. Connect to a secure server
It's easy to tell whether or not a site is secure simply by looking at the address bar. It it ain't https then it's less secure than it should be.
4. Have your site analyzed by a professional
Following these tips will definitely help safeguard against future attacks but there's more that can be done by a professional that knows where to look for weaknesses and how to fix them.
Fortunately, Spot On knows how to spot the kind of vulnerabilities that could make you a prime target for predatory activity. Check in with us to see if you should get your Wordpress site analyzed today.