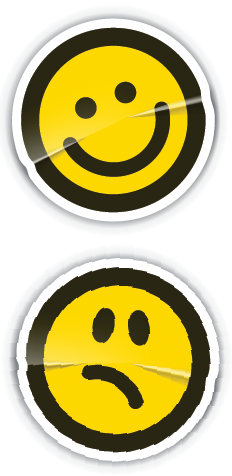 As a SaaS company the expectation that your user experience will be greater than that of other companies is high. Why? Simply because you are a technology company. You're ahead of the curve. Or at least you should be. Focusing on your user experience is a key part of SaaS marketing. Why? By focusing on the user experience you're creating brand evangelists who will happily market for you.
Consider these five things when you're evaluating your own user experience:
Are you hand-holding (if necessary) during client on-boarding?

Are you providing resources to address their pain points?

Are you truly serving your customers?

Do you play well with others?

Are you engaging?
Let's take a look at each one and how it impacts your SaaS marketing plan.
Bringing On New Clients
The hardest part for a new client is getting started. Controlling their enthusiasm to use the tools before everything is setup properly is important and you want to make sure that they know all of the steps to be successful.
HubSpot, known for creating marketing that people love, also creates an experience that new users love. They provide a checklist that details every task the user needs to complete their setup. Until these tasks are complete, the user sees a reminder at the top of their dashboard every time they login. The reminder shows the user how many tasks are remaining and links them to where they need to go to complete them.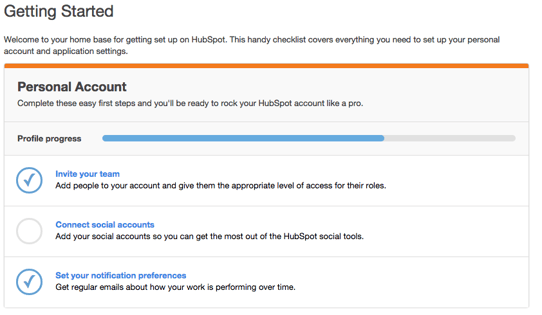 Resources to Address Pain Points
Knowing who your client (and prospect) is and why they are using you is critical to your SaaS marketing plan. Remember that there is a reason that your users have chosen to use you over your competitors. The key to providing valuable resources is that they are useful to your clients beyond just your own software.
A resource library of eBooks such as the one provided by Zapier serves two purposes; content to serve their customers who need to learn more about how they can use the product as well as prospects who are looking for an API solution to share data across multiple databases.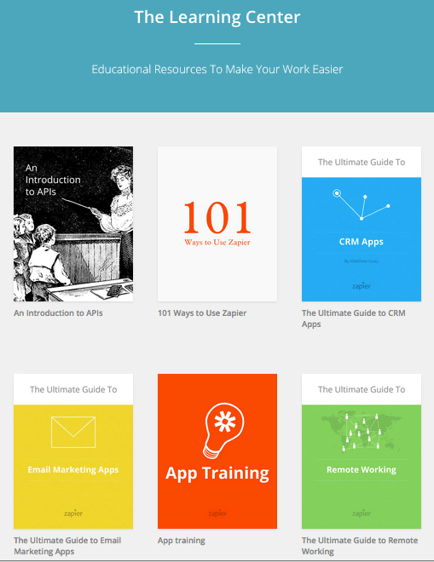 Going Beyond Customer Service
Customer service isn't about whether or not you provide it, it's about how well you do it. Let's face it. Customer service can make or break any business. But there is a certain level of excellence that is expected from a SaaS company. After all "service" is part of the business you are in.
When your users brag on how great your product and your service is on social media, truly you have achieved something beyond just servicing your customer. FreshBooks seems to have a really good handle on this. (In fact, while researching this article and seeing so many rave reviews, I'm seriously considering switching from my current provider.) You don't have to search very hard to find the love that their customers heap upon them on Twitter.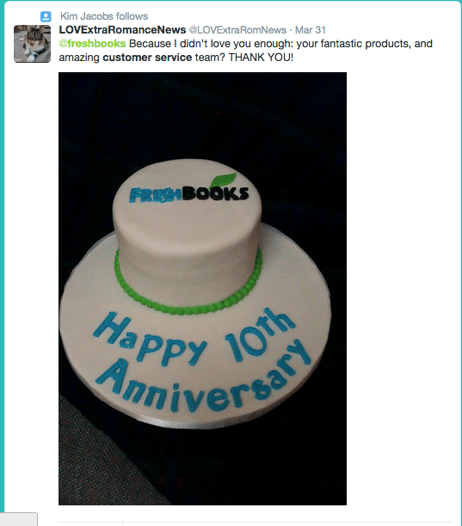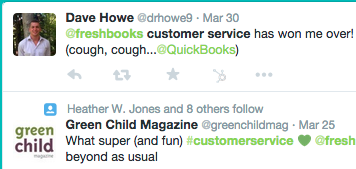 Play Well with Others
If part of your SaaS marketing plan doesn't include integrating with other applications, you need to rethink your plan. Not only does it provide more value-add for your clients, it allows cross-promotion between brands.
Basecamp, the software that we use internally for project management, has a multitude of applications and add-ons that simplify the "management" aspect of projects we work on.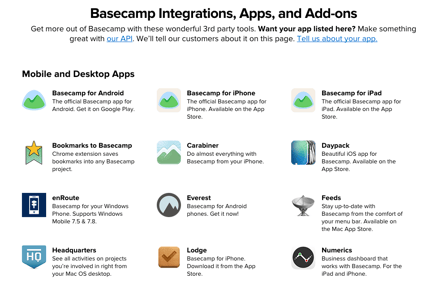 Be Engaging
Do you know what a day in the life of your customer looks like? Do you follow them on social media and respond if they post a message to you on Twitter? If you email them, are you sending the same message to everyone, or are you basing it on their role and responsibilities within their company?
Engagement can be as simple as recognizing your customers when they land on your website as opposed to someone visiting for the first time. No, I'm not suggesting "Hi Mr. Customer!" when they visit your website. Scaring them is NOT engaging them, however, serving up content (offers, upgrades, webinars) that applies only to your active customers is a great way to deepen the engagement. If you have a user group, for instance, you could show notices about upcoming meetings.
Take Action and Own It
If the things mentioned above are not already part of your SaaS marketing plan, take ownership of it now and get started. When you go beyond the norm in customer service and step into the unexpected, your clients will reward you by becoming an evangelist for your brand and spread the word for you.