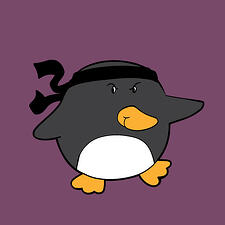 The "stay tuned" and "coming soon" messages began hitting the Internet marketing sites in spring 2013 – a new generation of Google's spam-stalking Penguin algorithm was about to be introduced, and with it some other updates to the search engine giant that can take your marketing forward and help you work better with your SEO agency with your keyword ranking efforts.
The take-away from all the hype was that the new iterations would have an impact on search engine optimization (SEO) by further rewarding high-quality sites and downgrading those that engage in less-than-ethical tactics.
The ninja speaks
Google's own spam ninja, Matt Cutts, took to YouTube on May 13 to preview some of the changes. The updates covered several functional areas that tie directly to issues of marketing. They include:
Advertorials. Those ads-disguised-as-articles will get closer scrutiny through Google; Cutts suggests that such advertising will need to be more clearly identified for web users so that they don't interrupt the flow of "organic," or non-paid, content.

Low-value links. Every link to and from your content should provide value and not be placed simply to manipulate a search engine. Link schemes identified by Google include excessive link exchanges, buying and selling links, and writing incoherent content just to include backlinks. Google's "unnatural link penalty" could dramatically drop a page's ranking.

Authority sites. The word "authority" translates to "respect" or "trust" to Google. If your site, blog or other content is so unique, valuable and trustworthy that it is selected to be linked from other sites, you are an authority. Cutts has noted that for 2013, Google will continue to identify and boost authority sites for better page rankings.

Webmaster support. Google plans to reach out more to webmasters – they want to help identify hacked sites, for instance, and provide URLs that help diagnose a site for potential problems.
Finally, on May 22, Cutts released a notice that Penguin 2.0 had officially launched.
If you pride yourself on creating unique, valuable content that's "clean" (containing no black hat tactics like hidden links of irrelevant keywords, for instance), the Google updates should pose no threat to your page rankings; you may, in fact, find even better placements.
Catch errors to avoid low page ranks
To increase your chances for success, Cutts provided a guide to some of the most common SEO errors:
Not having a website (obviously); or having a website that contains no "crawlable" keywords for Google's search engine;

Keywords that don't match the way real people use a search engine.

Focusing too much on link-building instead of creating valuable, engaging content. One of the major developments in web marketing is that the most successful content will be aimed toward people, not search engines.

Failing to create titles for every page of your website – this is important for Google and other search engines to identify and index your pages accurately
As search engines and their users get more and more sophisticated, it's all about quality and credibility. In March, Cutts joined other web experts in a panel discussion, "What's Needed for SEO success in 2013 and Beyond." As Search Engine Journal related, the discussion turned reputation management, with Cutts recommending taking full advantage of Google Authorship as a credibility-building tool.
Going forward
Ultimately, Cutts' advice for SEOs is simple: "What Google wants is what users want." And what users want is what you want to post. In other words, content really is King.
Working with your SEO agency, you can use Google's updates to your best advantage – and continue impressing, informing and engaging your customers with the best content on the web.