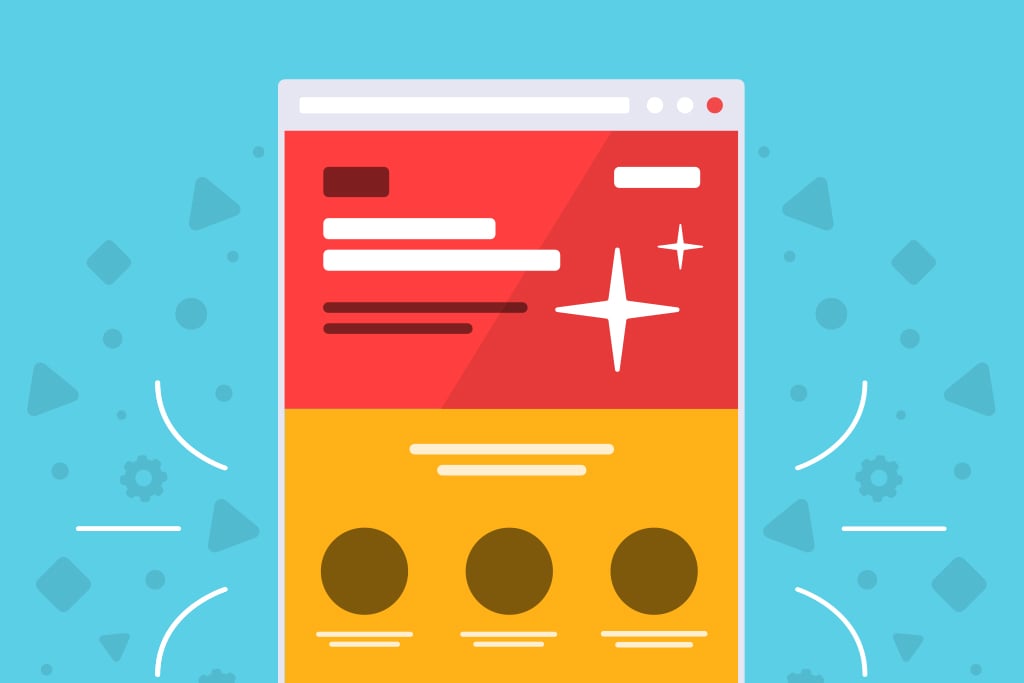 Think about all the times you needed to make a dazzling first impression – job interviews come to mind. Now evaluate the things you prioritized to make that good impression. Odds are they included:
The way you looked, including what you wore.

What you said.

How you said it.
Well, folks, your website has a huge responsibility because it is forced to make a great first impression every single time it meets a new or repeat site visitor. Your website spends the entirety of its life in a perpetual job interview, and it needs to be "dressed appropriately" so it appeals to your ideal target market(s).
Websites are Perpetual Interview Candidates & VIP Employees Rolled Into One
If you're one of the (gasp!) 40% of small business owners without a website, it's time to begin the website design process. We recommend doing that by focusing on what your website needs to wear to attract the right visitors and encourage them to learn more or take action. If your website simply isn't performing as well as it used to, and it's more than five years old, odds are you're ready for a new design.
Here's what makes your website such a unique character in your company: on one hand, it's like a perpetual interviewee – prospective buyers are visiting it once, twice and maybe even dozens of times to find out what they want to know before they finally hire you to provide a particular product or service. And on the other hand, even after they convert to customers, they expect your website to have all the answers, the way a VIP employee would, when they have further questions, queries or are interested in the next level of service.
Thus it's important that your website wears a few foundational pieces as well as some key accessories that will surprise and delight visitors and keep them coming back for more.
Make Sure Your Website Design Process Includes...
An attractive design. Alas, looks matter. In fact, when Stanford University and Consumer Web Watch partnered up to figure out how consumers determined a website's credibility, "aesthetics" was the most important factor. If a website has an attractive, professional design, consumers are more likely to stick around. If the website is too busy, flashy, or confusing, they will bounce right off.
Onsite and offsite SEO. Your website's ability to get to the top of SERPs is dependent on both its onsite and offsite SEO. Onsite SEO refers to the content you publish there, the keyword phrases you use in organic content, and so on. Offsite SEO refers to the inbound links you get from other sources because they think your onsite content is so great. Onsite and offsite content go hand-in-hand and tell search crawlers that your website matters.
Awesome content. At an interview, your words compel a prospective boss either to hire you or to send the next candidate in. Your website works the same way. Content should contain the right combination of educational, entertaining, engaging and problem-solving verbiage so visitors find what they need, build faith in your brand, and trust that your company offers the best products and services, without being tempted to bounce to the next company listed in the search results.
Opportunities to take action. The more active a visitor is on your site, the more likely they are to convert. Give them plenty of opportunities to take action via CTAs, well-designed landing pages, and offers that meet them where they are in the buying cycle. Don't forget to tie in social media accounts so that visitors can share your content with others and perpetuate the excitement of a job well done.