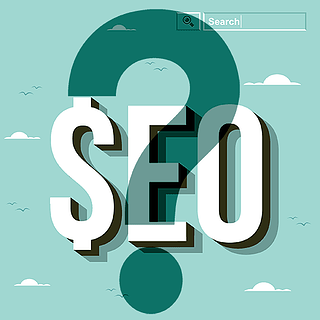 The first adopters of Facebook were teens and college students. Today, adults comprise the biggest audience, and marketers embrace social media with enthusiasm.
When something turns out to be a good idea that appeals to a specific need or want, folks respond. Maybe that's why the turnout for Inbound13 – the annual conference presented by HubSpot, the first name in inbound marketing – topped 5,000. Compare that to under 2,000 attendees for the conference just a year ago.
Quite simply, marketers are quickly discovering that outdated media and SEO services are no longer making their phones ring. At the same time, the continuing evolution of the Google search algorithm has rendered some previous SEO tactics obsolete.
If you've been left in the wake of the digital marketing revolution, there's good news: It's not too late to make up ground, reach out to your online audience and realize the benefits of inbound marketing.
Conversely, what you don't do now could end up killing off your marketing campaign, compromising your brand and hurting your business.
What are the biggest risk factors?
Staying tied to yesterday's tactics. You may hold a place in your heart for radio, direct mail, newspaper display ads, Yellow Pages or outdoor boards, but statistics don't lie. Each of these media saw significant downturn once inbound marketing caught on. Today's consumers, clients and patients turn to their computers, smartphones and tablets first. They seek information, not ads, and they're quick to recognize the difference. The outstanding online content you provide – blogs, articles, videos, eBooks and more – are what gets liked, shared and commented upon. Yes, you may still use traditional "outbound" media if your audience truly responds to it, but integrate it with your inbound tactics. For instance, put a QR code on a piece of direct mail, or use an outdoor board to direct people to your Facebook page.
Expecting overnight results

. Inbound marketing is the polar opposite of, say, a coupon campaign. Sending out a coupon to a mass audience may spike sales in a single instance, but a coupon itself does not contribute to customer loyalty. In fact, it could have just the opposite effect: setting up expectations for a "special price" so that customers no longer patronize your company unless a coupon is involved (or just look around for a competitor's coupon). Inbound marketing, on the other hand, works by building credibility and confidence in your business by giving valuable information without a sales pitch. Visitors become fans, fans turn into leads, and leads are then groomed individually into customers. All of this takes time, of course – so if you expect fast turnaround via inbound marketing, you may not "stay the course" long enough to realize results.
Using outdated SEO practices

. The SEO services company you choose to facilitate inbound marketing need to be as fast and nimble as the Internet itself. Expertise and ethics are the watchwords with your agency. At the very least, your SEO provider should be up to speed on Hummingbird, Penguin, Panda and other parts of the Google algorithm zoo. It must demonstrate to you how today's mobile focus affects web traffic to your site. It must have a plan to integrate social media into your campaign, and it must know how to measure response. In other words, this job requires specialized skills – and it's not one to burden a less experienced person, such as your webmaster (who has other things to do with his day).
Using unethical (black hat) SEO techniques.

And just as risky as the non-expert SEO is the unscrupulous one. Beware of any agency that promises millions of hits. More often than not, those are useless hits generated by spamming, keyword-stuffing, hidden backlinking and other "black hat" tactics that will only get the wrong attention from Google. Indeed, the latest iteration of Google's search engine doesn't even take keywords into account – it's all about the quality of the content, not the quantity of keywords.
SEO services are changing
… and for the better. Your audience will benefit from improved content, and your business will benefit from more targeted inbound marketing efforts that make the most of every piece of information you put out there.