How does your website measure up in the online search results? The answer lies in the keywords you rank for, the ones that bring your content in front of people when they search using those words. It's part of the time-consuming yet highly-rewarding process called keyword ranking.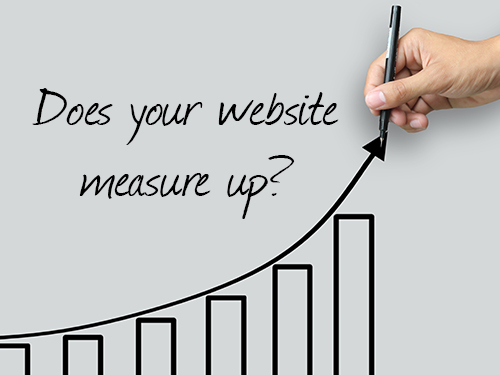 The goal is to rank at the lowest number possible for keywords you're targeting, keywords that are valuable to your business. The ranking number equals your position in the lineup of links delivered by search engines when people search for something on the Internet. Keywords ranking 1 through 10 are delivered on the first page and this is the best case scenario.
Here's a comprehensive look at the process.
The rationale
Why would you spend time and money ranking for keywords, anyway? Because Google and other search engines generate more traffic to your website and will directly affect your lead generation and conversion results. This should be compelling enough even for beginners to try to rank for the search engines. Research has already shown that about half of searchers click on a result on the first page. If your site appears on the top pages, then users are likely to find you easily. If you don't rank, you're either making it hard for potential customers to find you online or making it easy for competitors to outrank you.
The keywords
Of course keywords are the raw materials of keyword ranking. Be sure you're aiming for the right keywords. More often than not, people are more interested in guessing at what keywords their target audience use. Many more heavily depend on free keyword suggestion tools, which are often too limited to lead to meaningful results. You can try free tools such as Google's Keyword Tool but don't forget that these might only scratch the surface. Since there's no way for you to measure how relevant these general keywords are, relying on them won't give you a competitive edge.
Many premium keyword research tools can be tested for free within 30 days. See them in action and check how they compare with each other. Whatever tool you choose, make sure to list down relevant keywords based on accurate, current and private data. It helps to make an additional list of keywords that are closely similar to your set of primary keywords.
If you want to go beyond the basics, you can try keyword ranking for long-tail keywords. These are actually phrases, a collection of words that are more precise, less common and less competitive. They're more targeted and are likely to reveal what searchers are actually looking for. Master long-tail keywords so you can better serve searchers and potential customers with good content tailored to their searches.
The plan
Your keywords are only as good as your keyword ranking plan. Don't rush your initial keyword research without laying the groundwork first. Check if you have a strong website or landing page, one that attracts visitors or delivers a compelling call-to-action to your target audience. Also, make sure your plan aligns with your business model. Check again if all your keywords are relevant to your website. If you're driving the wrong traffic to your website, then there's no real return on your keyword ranking efforts.
Once you're sure that you have the right mix of keywords, it's time to conceptualize the content that will hopefully lead to the rank for your target keywords. Here's a variety of content you can create:
an article or blog post

a press release

a product page

a landing page

an index or directory of links

an infographic

a newsletter

a video
You can start with any of these and publish them within the day. Remember, it is an ongoing process and will require patience and regular attention. How much time it takes depends on a number of variables; the strength of your competition, how well your keywords lend themselves to the creation of good content and how quickly you can generate a large volume of it. Don't worry, the rewards are worth the effort and will come in time if you stay committed to the process.
Thinking of a Pay-Per-Click campaign to buy keyword ranking? Download our free eBook to find out what you should know before you do.