Most of us are born in one place, work in another place, and live in still another. Your marketing content is no different.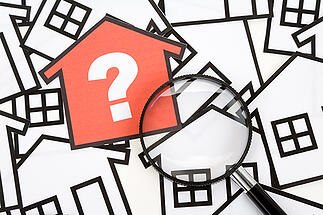 As part of a complete inbound marketing strategy, your content is born from the insight, experience and impressions of your employees, your customers and your industry. It "works" on your social media pages, serving as teasers and links to the complete blog, video or other download opportunity.
But your content lives on your website. Every blog, video, eBook, white paper or infographic serves as a way to engage web visitors – with the short-term goal of driving them to your website, where they may leave contact information that contributes to lead generation. (And the long-term goal of converting those leads into paying customers.)
Make your site content-worthy
Even the best, most valuable content isn't going to look as good if the website that hosts it is outdated, hard to navigate or just plain uninteresting. Your SEO services partner, already a valuable ally in your inbound marketing strategy, can also provide copy, design and branding services to help bring your site up to date.
What's involved?
A concentration on the basics, like simple "device-agnostic" navigation (meaning the site is as easy to use on a smartphone or tablet as it is on a computer).

The possibility of design updates, including refreshing your logo for a more contemporary feel.

A thorough review of every page. For instance, if the last entry on your "Latest News" page is from 2011, you couldn't blame prospective customers for assuming that your company hasn't been very active of late.
Create a useful landing page
The hardest-working page on your website isn't the homepage – it's the landing page. This one page needs to engage, inform and drive action, and typically it has just a few seconds to do so. Your inbound content takes visitors right to your landing page, where they are asked to leave information in exchange for more exclusive content or other premium offer.
What's involved?
Researching target audience likes and dislikes. This will drive a lot of landing page decisions, including the kind of offer to extend and the length and depth of the lead-generation form the visitor will be asked to complete.

A layout that is clean, uncluttered and easy to use. A confusing or intimidating landing page is just as likely to scare off prospective leads as engage them.

A fresh approach every few months, swapping out wording and offers to measure the combination that works best.
Test your CTAs … then test again
The call to action (CTA) that accompanies the content must be clear and compelling. Lead-gen is often won or lost based on the call to action.
What's involved?
Messaging. The CTA must convey value – and tired phrases like "click here" just don't cut it. When strategizing CTAs with your website design agency, ask yourself: what good comes from following this link to my landing page?

Testing. Using a combination of keyword ranking strategy and action-oriented language, test the CTA in terms of wording, design and placement on the page. Multivariate, or "A/B" testing, is a common way for inbound marketers to assess CTA response.
Help content and website work together
They're a match made in inbound heaven – remarkable content that informs and engages, hosted on a robust website that gives customers and prospects a reason to learn more about your organization.