From its beginning, inbound marketing strategy has focused on the difference between chasing a lead at random and letting a qualified lead find you.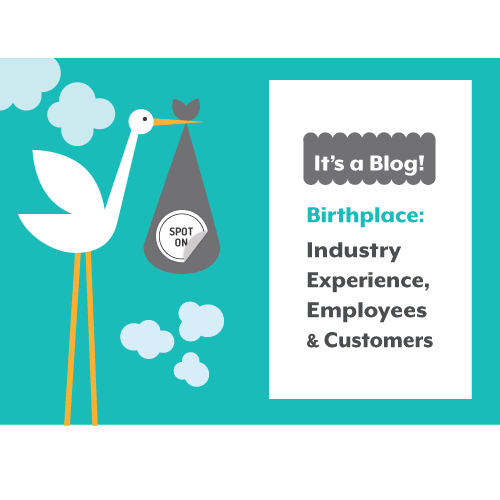 The "chase" is the characteristic tactic of outbound, or "interruption," marketing. Consider the way broadcast, display ads and telemarketing – all media in decline in the online age – sends out one message to a vastly diverse audience, with the hope that something will "stick" with someone.

But inbound marketing has to take a different tack. The Internet is simply too vast an environment to go chasing people who are online at any given moment. At the same time, the Web is crawling with less-than-credible businesses that are often difficult to discern from reputable companies.
Inbound marketing strategy – which has been described as turning marketers from "hunters" into "farmers" – uses content in the form of blogs, videos, white papers and other original material to both narrow the untold millions of users into the most qualified leads and to establish credibility for a business.
Quality and quantity
Today's media-savvy and time-strapped clients want value from their content. Value, however, grows out of traffic as you come to understand the kind of information your most frequent visitors respond to.
The first wave of your blogs or videos may serve to engage and introduce your company. The focus at this stage is on audience building, getting traffic to your website and social media channels. It will be primarily focused on seo services, a tactic that is part of the overall inbound marketing strategy. This is the point at which you can benefit from teaming up with a content agency, whose writers specialize in creating professional, keyword-rich material. Each article by itself doesn't have to be a viral-worthy masterpiece but it does need to center on keyword rich topics that are relevant to the goods and services you provide.
Then, as your name builds credibility through your website and social media, the content topics follow suit, demonstrating increasing levels of industry insight and practical advice that positions you as a thought leader in your field. Once you have a substantial amount of content under your belt and have developed an audience it's time to start getting more creative and working toward conversion and more engaging content.
Finding Inspiration
It's not easy generating truly original, genuinely valuable content, and some efforts may not resonate as much as others. But "reaching for the stars" shows commitment to addressing your customers' needs – which, ultimately, positions your company more positively than would any sales pitch.
Where is such great content born?
From industry experience. There's no better example of a business responding to industry and market forces the Rodon Group. This manufacturer of plastic injection molding was seeing its customers abandoning American companies for Chinese outsourcing. Rodon created an eBook, "Cheaper Than China," which succinctly spelled out the "hidden costs of off-shore sourcing" and made a convincing case for bringing the business back to the United States. The eBook was so well-received, it net Rodon Group mentions in mainstream press and even helped lead to a plant visit by President Obama.
From your employees. Your company is filled with subject-matter experts – their insights can lead to original content that supports your inbound marketing strategy. To Sales Lion writer Marcus Sheridan, such participation goes beyond doing a favor. Sheridan's work with companies that produce content found: "The greater the number of employees that help produce content, the more success the company has." To Sheridan, blogging and other content marketing should be a required duty of qualified employees (read his reasons here.)
From your customers. Who better to know the needs and interests of your customers than the customers themselves? Simply ask them what they'd want to read in a blog or white paper, see in a video or hear in a podcast. And don't be surprised to learn they don't want to hear a sales pitch or read more about your company. Take the example of Whole Foods, which learned enough about their customers' interests to create an original blog, "Whole Story," that integrates original health and lifestyle articles with company information.
Making Content "Remarkable"
Getting the kind of buzz that Rodon Group and Whole Foods enjoyed is, admittedly, a large challenge, but it's one you must take to compete in the online marketplace. "There is (at this point) no dispute that ALL companies are evolving and creating content to drive business results," said the Content Marketing Institute just this past May.
"If you're really looking to make the sparks fly and hear what others are thinking, learn to be the guy or girl that isn't afraid to have a strong opinion regarding topics in your niche," says Marcus Sheridan. "Remember, people want black and white, not gray, so take a stand."
Working with a Partner
You may face the challenge of creating remarkable content, but you need not go it alone. An experienced inbound marketing agency will provide SEO services, creative services and help you devlop remarkable content that can convert to qualified leads by implementing the right kind of landing page design. Applying inbound marketing strategy involves using the various online tactics to deliver the right approach, deliver the right words, and deliver them all within the right media to capture the attention of those who matter most.
Need a headstart on creating content? Check out The Freelance Effect's list of useful writing tools and applications.