One question we hear fairly often when talking with prospects about inbound marketing is – Why can't we hire one marketer in-house to do ALL of our inbound marketing? If you've ever wondered the same or questioned the need for working with a marketing agency – keep reading to discover why one person can't do it all when it comes to inbound marketing.
In this post, we'll review four reasons why one person can't do it all:
One Marketer Can't Be a True Triple Threat
Training for a Marketing Platform Takes Time
Experience and Skills Are Crucial
Inbound Marketing is Time Intensive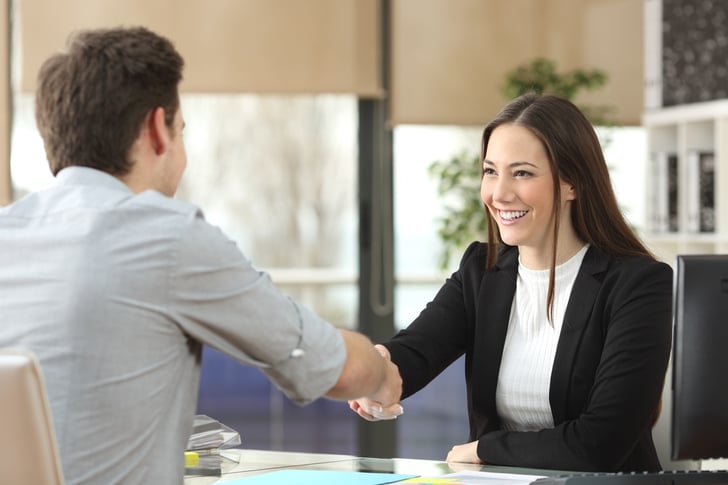 1. One Marketer Can't Be a True Triple Threat
If you're searching for a digital marketing unicorn who does everything from creative design to coding to digital strategy – you're not the first company hoping to find this magical hire.
In fact, it might be articles like this that put the idea in many hiring managers' minds that a one-trick-unicorn, so to speak, is easy to find. While any given marketing job post might draw in dozens, if not hundreds of applicants, once you begin interviewing, you'll start to understand that many resumes exaggerate the applicant's level of expertise.
It's true that there are marketers who have dabbled in several skill areas or even have valuable experience with each, however it can be difficult to become an expert in each of these areas without losing focus on another.
Not only does each require a ton of experience and skills gained over time, consider this – would you want to hire a car mechanic who says they've dabbled in repairing cars, plumbing, and roofing? Just as each of these areas requires specialized skills, so do design, development, and digital marketing strategy. You wouldn't hire one person and expect them to be an expert in all three, would you?
2. Training for a Marketing Platform Takes Time
Everyone wants their company's marketing tools and data in one place – which ultimately requires a centralized marketing platform, like HubSpot. While HubSpot is known for being user friendly, it also takes time to learn its tools and methodology.
That is where the HubSpot Academy comes in, offering certifications and training in every area including inbound marketing, content marketing, search engine optimization (SEO), growth-driven design, HubSpot marketing software, and more. While one marketing hire might be able to complete all of these trainings over time, if they're brand new to marketing or at least to the platform, there will be a learning curve of at least a couple of weeks, if not months, before they will have a firm grasp on how to best use the platform and ultimately produce results for your company.
To give you an idea of the amount of hours it takes to complete a certification, here are a few based on the time it takes to just watch the training videos:
Inbound Marketing: 4 hours, 40 minutes
Content Marketing: 4 hours, 30 minutes
HubSpot Marketing Software: 3 hours, 50 minutes
HubSpot Design: 3 hours
Growth-Driven Design: 4.5 hours
Together, along with taking the certification exam, it would require several days for one person to complete all of these, but beyond learning the basics is putting each of these areas into practice – which can take several months to truly understand.
3. Experience and Skills Are Crucial
We understand you want to be cost effective – doesn't everyone? But if you're aiming to hire a marketer fresh out of college with limited experience and skills in inbound marketing, pay an entry level salary, AND expect them to manage everything, this is not realistic.
Instead, by partnering with a marketing agency, you'll gain several experienced marketers all at once who have the needed experience and skills in design, development, and digital marketing (SEO, content, social media, etc.) to create and implement your digital strategy right away.
In addition to being more efficient, this eliminates the trial and error that will surely come with a new hire who doesn't have as much experience in any particular area.
4. Inbound Marketing is Time Intensive
Lastly, as we mentioned earlier, implementing inbound marketing is time intensive. Let's look at a few examples below.
If your company requires a new website design, countless hours go into its development, and design. This can take several weeks/months – and that's if there are 2-3 experts working on it.
For content and search engine optimization of a new website, this can take additional time depending on how many website pages you have and how much research is required for SEO.
Outside of a new website design, there are other areas of marketing that require regular attention and collaboration such as social media marketing, blogging, email marketing automation, landing page creation, content offer writing and design, frequent SEO monitoring and updates, and more. Depending on your needs, this will take different amounts of time, but here are a few examples:
Social Media: Including research for industry articles, creating and scheduling posts on a monthly basis, this process can take 4-5 hours each month and likely more if you're working toward increased engagement with your audience.
Blogging: If you're creating a minimum of 4 blog posts each month, you're looking at anywhere from 8-16 hours. (A typical blog post might take anywhere from 2-4 hours depending on how complicated it is.)
Content Offer Writing & Design: Between the creation of a long-form piece of content and the design, one offer would require at least 12 hours – and that's between a writer and a designer; imagine if one person had to do both on an expert level.
Is your head spinning yet?
As you can see, even if you found the perfect employee, with all of the skills and experience you're looking for in one person, they would likely become overwhelmed and unable to do everything at the level of quality that they should be in order for your company's marketing to see results.
We're not saying you shouldn't hire an in-house marketer – only that you should keep your expectations realistic and consider how hiring someone internally can work effectively while partnering with an agency.
Closing Thoughts
When you partner with a digital marketing agency, you will ultimately work with several experts in design, development, and digital marketing, which will result in receiving the best possible results.
It's not just about the services offered either. By hiring a marketing agency to work with you in each of the areas we discussed, you're hiring an extension to your own team – a solid marketing agency will work alongside you to develop your strategy, establish goals, implement the strategy and tactics that will bring the most results to your company, and at the end of the day – celebrate your marketing successes with you.
Reach out to us today to learn more.