As marketers we are often taken in by the marketing campaigns of products that we are interested in. Maybe you could say that being in this line of work makes us easier to be marketed to…or maybe we just love the thought of unlimited power and marketing automation domination.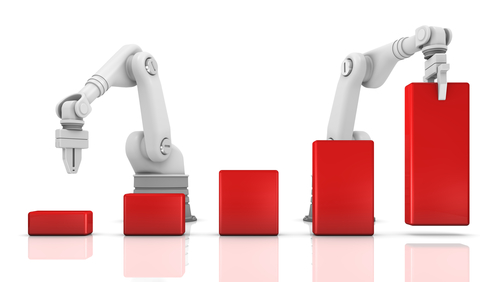 If you're evaluating marketing automation software, Marketo may be one that comes to the top of your list. It definitely looks good on paper. In their words, "Easy. Powerful. Complete." They certainly have a lot of the features that we look for as marketers:
Integration with Salesforce CRM

Revenue analytics from multiple sources

Sophisticated email marketing automation
But as you know, with great power comes great responsibility. In Marketo's case, it also comes with a need for extensive knowledge of marketing software and, quite possibly, a developer or two.
Having a powerful software package is only helpful if you can actually use it without having to enlist the help of other departments. We marketers have enough on our plates without having to get in line for assistance from IT or web developers. Finding yourself at the mercy of other departments (or product support specialists) will quickly turn your visions of marketing automation domination into plain and simple frustration. (Even more frustrating is when you learn that your highly sophisticated email automation tool will require additional integrations in order to make it the complete marketing system that you are searching for.)
Our success as marketers is dependent upon having an automation system that is based upon simplicity and usability. It should come "out of the box" with easy-to-use email capabilities, templates, social media publishing/monitoring, multi-channel campaign tracking, and, yes, analytics. We want and need everything all in one place and right at our fingertips so we don't have to swap or add-on packages to get the functionality we need. (After all, being the rulers of our marketing world is hard work.)
With Marketo, it's definitely not "all in one place". You'll need to integrate blog, social media and website channels to pull accurate reporting and analytics. If you are using social media (and you definitely should be) for more than just contests, you're going to need a separate tool for monitoring and analytics. In addition to that, you'll need an external blogging platform with various plugins to achieve the same thing that you can with HubSpot right out of the box. (Simple, huh?)
Another important consideration when you're evaluating any software package is the type of support you'll receive if you have any questions or problems while you're getting things in place. With Marketo, expect to pay for it or upgrade in order to get phone support. HubSpot provides unmetered support over the web, on the phone, and now they have a cool "call me back" feature where they will call you within five minutes of submitting the ticket. (By the way, HubSpot also supports software that integrates with them instead of having to call that company for support.)
Instead of purchasing marketing software that is "built for marketers by marketers", you will be much better served with an all-in-one marketing automation platform that is built by thought leaders in inbound marketing whose pioneering mission is to make life easier for marketers around the world.