Build the Best Landing Pages, Promote Them, and Increase Web Traffic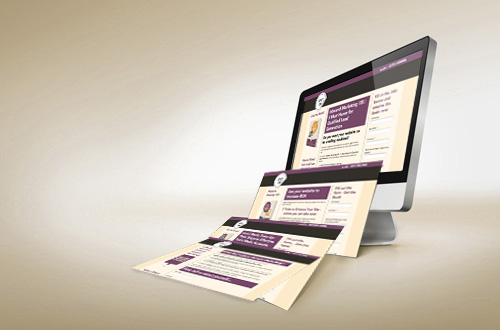 What's the hardest-working page on your website? It's not the homepage – it's the landing page.
What's the difference?

Homepages are the gateway to your site. If they do their job well, visitors may explore more. But the best landing pages accomplish a specific action – turning visitors into qualified leads.
To fulfill this vital step in the inbound marketing sales funnel, the landing page presents the visitor with a form to fill out and submit. The form can be as simple as basic contact information, or go into more detail about buying habits and other personal or professional data. That's the information you would use to qualify the lead and decide how to follow up.
Of course, cooperation is a two-way street, so you have to offer the visitor something in exchange for their information. That's where your remarkable content comes into play.
Ideally, your insightful or entertaining blogs, videos, podcasts or images have piqued the interest of your visitors and driven web traffic.
They've helped you get found online and position your business as credible.

You've used social media and targeted email marketing to cross-promote your content.

You've optimized your content and your site with good keywords.
Now it's time to go to the next level of engagement, and tie all those elements together through the landing page, where visitors may exchange their information for exclusive content, free consultations, or whatever benefit matches your target's needs.
Create compelling CTAs
Even the best landing pages won't get much attention if the call to action (CTA) in your content doesn't present a compelling enough case to continue. Crafting the ideal CTA presents you with plenty to ponder: A button, or an in-text hyperlink? Where should it sit on the page? Should you have different CTAs for different customer segments?
Effective CTAs use wording that is clear and enticing. That means avoiding clichés like "click here" in favor of phrases that tell people the benefit of clicking: "Download a free whitepaper." "Get your coupon." "Meet your personal representative."
There's no such thing as one lifetime CTA. Indeed, you'll want to test and test again to discover what combination of words, graphics and media send the most people to your landing page. Many companies employ "A/B," or multivariate, testing – comparing two CTAs head to head.
Nail the look
The best landing pages fit the character of the would-be lead. A youthful B2C audience should see a very different page than would an older B2B target.
But no matter the demographic, the landing page should be firmly focused on the task at hand. It should instantly assure visitors they've come to the right place, and show them what they'll get in exchange for their information.
Keep ads and extraneous text and images off the landing page – research confirms that landing pages with less content have higher conversion rates. You have only moments to engage a visitor and encourage them to share their information, so no distractions!
Seal the deal
Once visitors arrive, take steps to ensure they don't leave.
Be judicious in your landing-page form – too many questions and you'll scare off the visitor.

Use a call to action that reminds people what they'll get for their information
Give your landing page the same star treatment you give the rest of your content. Promote it in your social pages and through email; encourage sharing and ask for testimonials.
And finally – test, measure, revise and repeat

Your landing page is always a work in progress, but one that can pay big dividends.
Download the FREE infographic that explains how landing pages work for Inbound Marketing.