Before you can get sales, you have to get leads. Before you can get leads, you have to get traffic. Before you can get traffic, you have to get found on the Internet.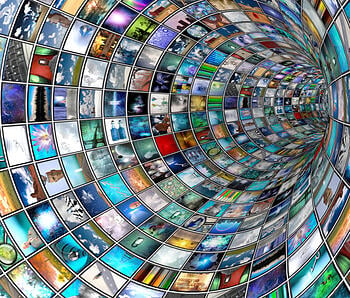 And let's be honest, you don't want to be found by just a few people. You want to be found as often and as much as possible by a targeted audience. How do you do this? It all starts with effective marketing strategies; in this case a stellar digital marketing strategy.
When we say digital, we mean online – in the form of your website and all the blogs, videos, white papers and other elements that build credibility and encourage people to seek you out. How do you do this? It all starts with effective marketing strategies; in this case a stellar digital marketing strategy.
So the big question is:
How do you create and implement a solid plan to get found on the internet?
First determine what your topic or focus will be. In other words, set smart goals with a specific action in mind. Do you want people to schedule a meeting with you? Do you want them to download a specific offer? What is your most profitable product or service? Should that be your focus? Ultimately this goal should be kept in mind while developing each part of your strategy.
How will you accomplish these smart goals? Once your topic is established the first and most important task is to know your keywords. The DNA of your digital marketing strategy, keywords are indispensable. And though you may know your business best, you don't necessarily know how consumers look for a company like yours. The words and phrases they enter into a browser must tie directly to your website and focus the user's attention on your message.
75% of users never scroll past
the first page of search results.
SOURCE: MARKETSHARE.HITSLINK.COM, OCTOBER 2010
Your keywords ultimately determine whether or not you get on the first page of results. They are vital to getting found on the Internet.
After the work and the research have been put into finding the perfect keywords to use, you must create an offer that cannot be refused. We are NOT talking about a coupon or a discount, we mean a piece of content that a prospect looking for your product or service would be willing to trade their information for. A checklist, an eBook, a video or a webinar, something they can use and share.
Once you have created and designed the coolest piece of content on the internet, it's time for CTA's (call-to-action buttons) and landing pages. These are your sentinels at the gateway to prospect land. Get someone to trade their information here and you are on your way to bringing a new client on board. That is the ultimate goal right, to get more clients?
Now that you have an offer people want, a CTA to tell them to download it and a landing page to gather their information, you have to get the word out. Write blog articles on the topic. Post about your topic/focus/offer on social media channels where your target market hangs out. Send an email letting contacts know about your content and how it will make their lives easier. Be sure all of your efforts include your keywords.
Then take a minute to measure the results. Did you increase web traffic? Did people download your content? Were you able to convert any of those who downloaded your content? What was your strongest source? Did visitors come from your blogs, your emails or social media channels?
Now make adjustments and get your next plan in place. Click the link below to get download our FREE tip sheet to GET FOUND online.