Healthcare Advertising for the Internet: Building Trust Online
In the real world, healthcare advertising is about building trust and portraying yourself as a professional healthcare services provider that people can rely on -- why should it be different in the cyber world? Internet marketing, with all its numbers and methodologies, is understandably intimidating to business owners or marketers who specialize in fields such as law or healthcare. What would a healthcare practitioner know about analytics, PageRank, inbound marketing, and social intelligence anyway?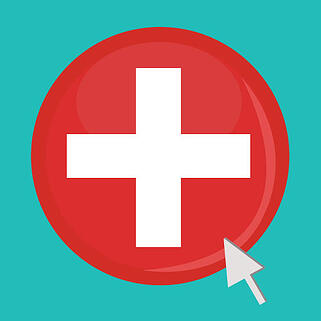 It's not really about being an expert in all these specific fields that matter, however, but how you can use them to reach out to your target audience and build trust online the same way you do offline. Marketing agencies and firms can help you with the technicalities of increasing your SERP ranking or maximizing Facebook Edgerank to make your status updates highly visible to your fans. What should matter to you is making good use of these online marketing techniques build a trustworthy and reputable presence online, since many people go there to shop and do their research.
Internet Marketing Vis-a-Vis Healthcare Advertising
When it comes to Internet marketing, at least three major facets are almost always mentioned. These areas are the most typical and most effective areas of marketing that can give your healthcare advertising the edge it needs to build trust online.
Search Marketing
Divided into organic search (SEO - search engine optimization) and paid search (PPC - pay per click), search marketing refers to the tactics, tools, and methodologies to optimize your webpages or your ads (or both) to become more visible to search engines. Organic traffic -- the visitors of your website that find you by searching with their favorite search engine without your having to purchase an ad -- should comprise a large part of your overall website traffic. This makes search marketing a significant facet of healthcare advertising that you should focus on and improve. Some best practices include:
Choose ideal primary, secondary, and long-tail keywords to target - ranking for the proper keywords and creating quality content around them ensures effective, long-lasting search engine optimization (SEO)

Do not resort to black hat or even grey hat SEO tactics that can hurt your reputation or your PageRank (these are tactics aimed at trying to work around or even cheat in comparison to reputable techniques for optimizing your site).

Create backlinks that also build on your reputation as an expert source - don't just create backlinks for the sake of the link equity, but also think about the people who will be following those links to your website. What will they expect to find? Backlinks should be there but they should be high quality, sensible ones.

Leverage ad extensions to build trust - PPC ad extensions allows you to offer more value per ad to your target audience. Your ads should bring someone to content they will find helpful and valuable.
Content marketing
The only real key to effective content marketing is delivering quality content that enhances the user experience of your readers or visitors. For healthcare advertising purposes, the challenge is to reflect the value that you can offer as a professional services provider and a business that can be trusted. This means your content needs to focus on usefulness, authority, and relevance. Save the sales pitches for advertisements and let your content be separate from it.
Social media marketing
Aside from being another effective venue for pushing your content, you can also take advantage of social media to build trust for your business within your social following. You can do that by:
Creating an open forum on social platforms where you can entertain simple queries and questions (which builds confidence and displays your knowledge).

Educating your following and raising awareness about healthcare by linking to resources at your website AND other places online.

Engaging with your audience through meaningful discussion on your social pages or accounts and taking them back to the valuable content on your own website.
Social media is powerful because of the potential for rapid word of mouth marketing. If you can establish your authority and build trust in online social communities, it will go a long way supporting your healthcare advertising efforts.
Remember, it's all about portraying your business in the right light while maintaining a significant online presence and using it to build trust.