Human interaction is irrelevant during the creation and programming of a new software product. Sure, water cooler chat involves relationships, but you're not out there mingling with the population at large.
It's a very different story once you're ready to launch and sell your product, and if you don't give the power to the people, healthcare software marketing attempts will fall very, very shy of intended projections.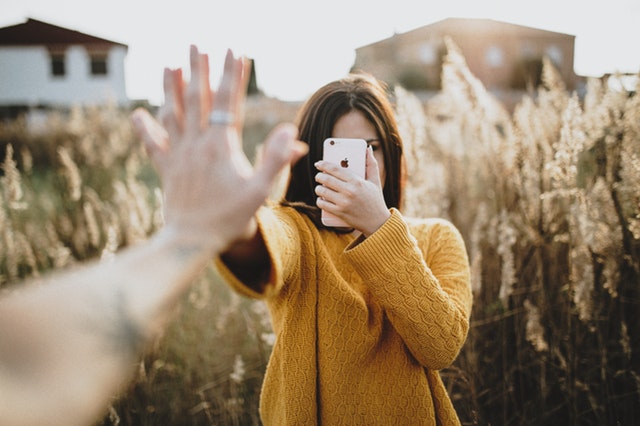 Don't suffer an unnecessary crash landing. Instead, be inspired by some of the greatest healthcare IT companies in the world, and make a human connection the thread that unites your every marketing endeavor from here on out.
Tips for Humanizing Healthcare Software Marketing Strategies
Let these 5 tricks transport you from digital to human, so your healthcare software marketing results in an innovative strategy.
1. Become inbound marketing experts
Odds are you weren't paying much attention to the inbound marketing methodology when you brought your software marketing dreams to fruition. Now, however, the fruits of your labors deserve to be picked, and that won't happen if it withers on the vine before prospects and clients know about it.
As Executive Vice President of Strategy and Marketing at Cognizant Technology Solutions Corporations, Malcolm Frank, says, "Solve the customer's problem, not yours." Adhering to that core inbound marketing principle has served Cognizant extremely well.
Read, Getting Back to the Basics I: The 5 Rules of Inbound, and then follow that up with Part II, The Tools of Inbound, for an overarching view of how you can solve your customers' problems, and then set your marketing sights on those intentions.
2. Intimately know the humans you're marketing to
Remember the old Sesame Street jingle, "Who are the people in your neighborhood...they're the people that you meet each day?" Well, it's time for you to get out there and establish who your target neighbors are. Who are the people who will benefit from your product/services on a daily basis?
You must get super familiar with the types of people you're marketing your software to, and to do that you'll need to develop buyer personas. One way of doing this is to emulate Philips's myheartisunique.com website, almost entirely focused on getting to know target markets better via very personal engagement.
3. Do some social media research and start socializing
Are you familiar with where the strongest prospects are most active on social media? If not, it's time to do your research and start getting social on a regular basis.
IT giant Optum was extremely aware that their public presence was less-than-personal, so they crafted an entire social media campaign dedicated to getting experts to engage with potential followers, which grew the latter population exponentially and launched an entirely new era of success for Optum - inspiring a specific website, wholly designed to foster ongoing prospect/customer engagement.
4. Keep that targeted content going
In order to maintain the momentum of human-to-human contact, connection, and engagement, software marketers must be relentless with the creation of targeted and personalized content. In the aforementioned Optum's case, this included their social media interactions as well as podcasts, videos, and articles that were then heavily promoted.
While there is plenty of amazing content that isn't written, blogs and social media posts are critical. Check out, The 8 Best Blogs for software Startups, to get a good idea of what personalized means for your own industry. Then take that same connectivity and translate it into the content your target personas want to read.
5. Hire the right people
Epic's software was successful from the start because it was superb, and word-of-mouth took it a long way...until it didn't. The company was virtually marketing less because its founder, Judy Faulkner, didn't know anything about marketing. In her words, "What I did know is to be able to write good software."

When the steam ran out of the word-of-mouth train, the Epic crew invested in hiring the right marketing team to improve their image and counteract the reputation they'd developed as being a "closed" system that made it more difficult to exchange data with other EHR platforms. As a result of that brilliant and well-timed decision, Epic continues to be one of the top EHR vendors in the physician practice market.

If you don't have a qualified healthcare software marketing team, it's time to invest in one so they can let you do what you do best, while they use their expertise to drive your company's success ever upwards.

Everyone is hungry for intelligently-written software that makes life easier - and people healthier. You've got that piece in place. Now it's time to make the invaluable human connections required to foster healthy sales figures.