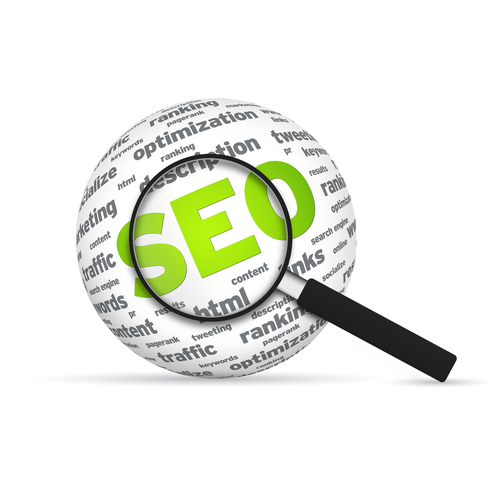 Let's face it: being found in organic search is the Holy Grail of online marketing. Everything we do on our websites is to assist in that effort. But are you making mistakes that are affecting your results, or worse, actually penalizing your site?
Perform a quick self-check and make sure that your company isn't making one of these eight SEO mistakes. These tips apply to all of the pages on your site including landing pages and blog pages.
Let's start at the top:
Mistake #1 – Page title doesn't contain a keyword.
Every page title should be unique and contain one of your targeted keywords. Titles are used in search engines and are displayed on the results page as part of the preview for your page.
When it isn't clear what the article is about - because of the missing keyword -search engines likely cannot display it to people who are searching for the information. The title makes it clear to both search engines and people what your article is about. So make it concise (70 characters or less) to entice people to click through and read it.
Mistake #2 – Not using a targeted keyword on the page.
Whether it's a site page or a blog page, be sure to use one of your targeted keywords in the body copy of the page. Note that it says one of your targeted keywords. By including multiple target keywords on a single page the search engines don't know what the page is actually about so it may not present it in results at all.
Worse still, if the user doesn't find what they expect in the article, the bounce rate will likely be high and search engines don't like low quality or worse - deceptive - web pages that don't deliver what the title promises. Avoid it by including the keyword just 3 or 4 times at most in the body copy of the article making it clear the article is indeed about the topic promised in the headline.
Mistake #3 – Repeating a keyword too many times.
If some is good then more is better, right? Wrong. Using your target keyword more than five times on a page can be considered spammy. If you do this on every page the search engines may actually penalize your site and lower your ranking.
Instead, sprinkle your target keyword throughout the copy the same way you would naturally speak. You can also use key phrases that are variations of the keyword the keyword. Your goal should be to make the content useful and relevant to the user.
Mistake #4 – Not including a keyword in the page URL.
For site pages, use the main keywords that you want to be found for. For blog pages, it should be the target keyword of the article.
Not only is the URL relevant to search engines, it's also generally what is copied and shared in social media, email, etc., so including the keyword is critical. One method for keeping it simple is to make the page title and URL match, then you know for certain that you're covered.
Mistake #5 – Forgetting the meta description.
Meta descriptions appear on search engine result pages so DON'T forget about them. Keep it brief – less than 155 characters - or it could be cut off. This is what the reader sees in their search results to help them decide whether or not to click on your page.
Your targeted keyword should be included here too. Currently, there some debate about whether or not the keyword is utilized by search algorithms but at the very least it makes it clear to the reader what the article is about and helps "sell" them on clicking through to your page. If it can also help with search engines there is really no downside to having it in there.
Mistake #6 – No internal links on the page.
Improve your user experience as well by linking keywords and phrases to their relevant pages on your site. According to Moz, a good page should be accessible by four clicks or less from any other page on the site.
The more interconnected your pages are the "stickier" your site will become, allowing for a higher quality experience for your users. Not having them may be interpreted as a weak effort and send a signal to the search engines that your content is "thin" and not really helpful to someone seeking information on the topic at hand.
Mistake #7 – Not including an image on your page.
Search engines are looking for a quality user experience and providing a relevant image that includes alt text that defines the topic of the content are all points in your favor. For the reader, an image that helps illustrate the point enhances their experience on your site and makes the content more engaging. (It's true that a picture is worth 1000 words!)
Mistake #8 – Following outdated SEO guidelines (This is a BIG one!)
Techniques that were popular just a couple of years ago can now get your site pushed down in search results. There is no gaming the system now. Make sure the advice you're following is coming from someone well informed in the search marketing arena and following Google's latest guidelines. The search algorithms change and are updated every year, throughout the year so it's a full time vocation to keep up with the best practices.
It seems like a lot to remember, and with practice you'll naturally remember to do it for each page. You can also find software, such as HubSpot, that includes this feature and provides you with an analysis of each page while you're working. Either way, the search engines and, more importantly, PEOPLE will love you for following these guidelines.