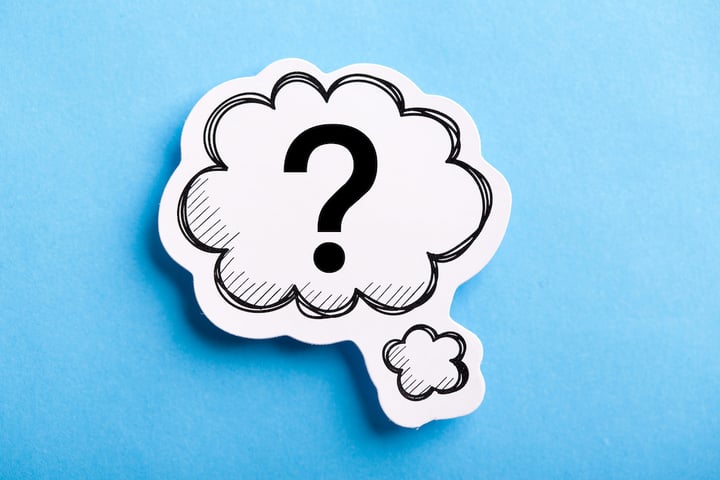 Digital transformation in the healthcare industry is accelerating, and the market for SaaS products in the sector is only going to expand. With higher demand also comes more competition. To reach the right prospects, accelerate the sales cycle, and retain more customers, you can't leave your SaaS healthcare marketing to chance.
Download our ultimate guide on developing and implementing your SaaS healthcare marketing strategy.
Working with an agency can help you optimize your marketing budget with the latest strategies and technologies. However, SaaS healthcare marketing is highly specialized, so finding the right agency is the key to success. Otherwise, you could wind up investing a lot of time and money without much to show for it.
What You Should Know When Selecting a SaaS Healthcare Marketing Agency
Here are six important questions you should ask when selecting a SaaS healthcare marketing agency:
1. How do you handle client communications?
A clear communication plan is the foundation of a healthy and productive working relationship. Your healthcare software agency should assign a single point of contact in charge of managing the account and handling client communications to minimize confusion, errors, and delays.
This account manager should have extensive experience working with a multi-disciplinary marketing team to ensure that context and account history is addressed in all communications. Also, the agency should establish channels (e.g., Teamwork, Slack, Trello, regularly scheduled Zoom calls) and set expectations for all client interactions to ensure timely responses.
2. What's your internal process and project management approach?
An experienced SaaS healthcare marketing agency that has been delivering results for clients follows a well-defined process to make sure that all the bases are covered. Their process should help you establish key milestones and provide you with a detailed project plan so everyone is on the same page.
Your agency should also provide a weekly status report on all active projects and campaigns. While it's important to follow the project plan, your agency team should bring agility and flexibility to the table — pivoting when necessary, to respond to new information or changing healthcare software market conditions.
3. Do you offer data analytics and reporting?
You hire an agency to achieve results, not to crank out Facebook ads just so you can pay for them! In today's fast-paced business environment where accurate data-driven decision-making is the key to success, your agency needs to have a robust reporting system to help you stay on track.
The partnership should start with the agency understanding your marketing objectives and identifying meaningful key performance metrics (KPIs) to measure each campaign's effectiveness. Beware of "vanity metrics," which could get you barking up the wrong trees and spending money on tactics that don't deliver real business benefits.
4. What's your experience in the healthcare software industry?
Unlike hiring individual freelancers, working with a healthcare software marketing agency allows you to access the wide range of expertise you need to design and implement an end-to-end marketing strategy. Your agency should stay on top of the latest news, trends, and technologies in healthcare marketing so it can help you maximize your investment.
When selecting a healthcare digital marketing agency for software, ask for testimonials and case studies from clients in the industry. You may call these clients to understand what it's like to work with that agency. Additionally, look for SaaS healthcare-focused content (e.g., blog posts, whitepapers) that demonstrates the agency's market-specific thought leadership.
5. How do you implement a strategy across the full marketing mix?
Your agency should help you devise a strategy that includes both inbound and outbound techniques while covering all relevant digital channels. The inbound methodology is highly effective for SaaS healthcare marketing and should be a key component of your strategy.
You should also receive a marketing plan that ties all the pieces together. For example, when we worked with Prevounce, we started by understanding the "big picture" view and devising a strategy that covers audience research, SEO and keywords, website optimization, consistent PR, and more. As a result, the client saw an 8,600% increase in meetings and a 1,600% rise in deals closed.
6. How do you handle scoping, budgeting, and billing?
The best budgeting and billing approach may differ based on the nature and scope of your projects. For example, if you have a well-defined scope and set of deliverables, using a points-based system can make things more predictable both for you and the agency.
Scoping is key to ensuring that everyone is on the same page so the agency knows what it's delivering and you know what you're getting. Your agency should also specify in the statement of work (SOW) how they'd handle out-of-scope requests or an extended timeline, as well as the billing arrangement (e.g., installments based on project milestones.)
Hiring the Right Saas Healthcare Marketing Agency
Make the best use of your time by doing your homework before speaking with an agency. For example, look at its client list and past work to see if it has the right experience and approach you're seeking. Come up with a budget range so candidates can propose a feasible solution. Also, establish an internal consensus on what your company needs from an agency to create a shortlist that works for everyone.
Most importantly, seek an agency that stays ahead of healthcare digital marketing trends and invests in building sustainable relationships with its clients. They should take the time to understand your target market and business objectives in order to deliver tangible results that move your business forward.
Here at Spot On, we're dedicated to helping our clients create long-term success. Our approach not only addresses current challenges but also gives you the training and marketing technologies you need to achieve exceptional results for years.
Schedule a time for a chat to see how we can help you market your SaaS healthcare company.