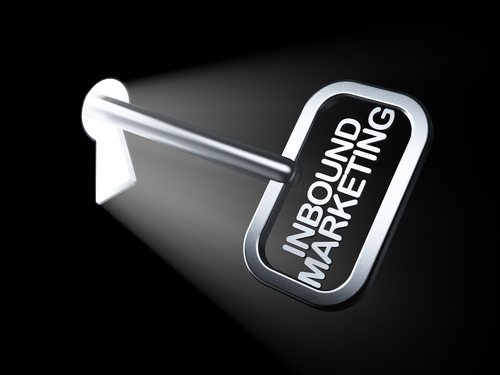 Healthcare marketing is one of the more challenging facets of managing a healthcare practice when you consider how quickly things in the marketing world change. It is widely accepted that the best way for today's healthcare practices to gain clients is through inbound healthcare marketing on the Internet, but this is an unfamiliar landscape for many healthcare professionals. To help you better understand how it can help your practice or medical facility, you must understand why it is effective and how each step in the process works.
Why Inbound Healthcare Marketing Works
In the old days, outbound marketing tactics like television commercials or mailed flyers were considered the most effective advertising techniques. The extreme growth of the Internet changed everything. Inbound marketing now reigns supreme: HubSpot reports that 86% of people skip television ads and 44% of direct mail is never opened. What might be even more alarming for healthcare practice owners is that the same report shows that outbound marketing is also more expensive: an average inbound marketing lead costs 62% less than an outbound marketing lead.
The Inbound Marketing Process
In order to simplify the different concepts and techniques in the world of inbound marketing, the Hubspot, who's founder coined the term inbound marketing, breaks it down into four steps: attract, convert, close, delight. HubSpot provides an excellent graph that will give you a visual understanding of these four steps. Each step has its own challenges and needs to be approached in a different way than the previous.
Attract: this is the initial part of the process where you are looking to get the attention of prospects. In terms of healthcare marketing, this could be getting people that are afflicted by a particular ailment to visit your blog or practice page. When you have engaged prospects sufficiently to get them to visit you online, you have succeeded with the attract step.


Convert: once you have gotten the attention of people in your target market, the next step is to get them to sign up for a mailing list, newsletter, or special offer to allow you to stay in touch - to be helpful, not necessarily to sell to them. To succeed in conversion, you want to at least get a prospect's email address. You will also need to use the information responsibly - again the purpose is not to load their inbox full of sales jargon or pester them to death about doing business with you. The key for the conversion stage is providing value: to get people to give you their contact information, you must have something worthwhile to offer them in return, such as medical tips or an ebook that goes in-depth to teach them about a topic they care about and shows your knowledge and understanding of it.


Close: the close step is arguably the most important in the process: this is where you turn leads into paying patients that support your business. In the closing phase, you must take a more individualized approach to each prospect: what does that particular person feel strongly about? What issues or problems do they have? Providing prospects with relevant information along these lines and continuing to build trust will help you turn them into patients.


Delight: after winning a customer, a company's job is not done: the more success you have in pleasing their needs, the more likely it is that they will turn into repeat patients and refer others to you. After exceptional service, some customers will turn into evangelists, spreading positive words about your services. In the referral-driven healthcare field, making evangelists out of patients can reap huge dividends.
Learning about the reason inbound marketing works for healthcare and the steps that comprise successful inbound healthcare marketing on the Internet is essential for success. Once you know what it is and how it works, you should also consider what to expect when you start leveraging the power of inbound marketing. This will help you understand and properly embrace inbound marketing for the benefit of your healthcare organization.