Today, one of the biggest challenges for healthcare providers is to find an effective way to attract patients.
Fortunately, more healthcare marketing managers are becoming aware that inbound marketing may help them encourage patient engagement and nurture relationships.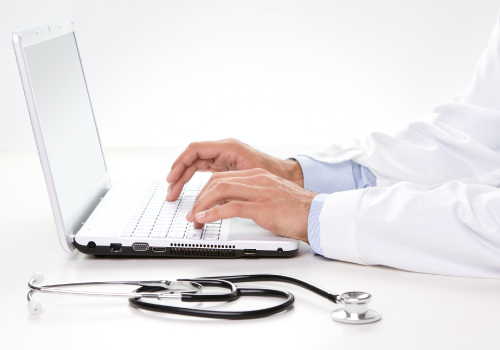 But, what is inbound marketing?
Simply put, inbound marketing works within a healthcare digital marketing strategy by promoting your practice through original content, including blog posts, articles, podcasts, informational videos, and interviews on medical topics, attracting people who need your services directly to your website and converting them to leads. Unlike outbound marketing, which generates less return on investment and is continuously rising in cost, inbound marketing can help you achieve your goals and stay within your budget.
Why Turn to Inbound
To get your share of the evolving healthcare industry, it's imperative to establish a digital marketing strategy for your healthcare organization. If you're competing in the crowded dental market, for instance, you should consider complementing your dental marketing plan with specific inbound marketing strategies that provide a fresh approach to identifying and connecting with patients and clients. This can help you get more patients, more clients, and more revenue, implicitly.

Although word-of-mouth and offline paid advertising methods are still used, recent studies conducted by HubSpot reported that almost 60% of marketers have already adopted inbound marketing strategy. Marketers have turned from outbound to inbound marketing especially because most consumers have learned to tune out the elements of outbound marketing, including ads and direct mail. Moreover, today's word-of-mouth advertising is performed online, rather than offline. This means that online content is the best ally you can find if you want to develop an invincible healthcare marketing strategy that will attract people interested in your services.
The Shift
The shift in patient mentality paired with the latest changes in Google algorithms has already created a necessity for inbound marketing. The basis of this form of marketing is to attract potential patients instead of broadcasting your marketing out to prospects. This means that you no longer need to chase prospects down, instead find a lucrative way to persuade patients to come to you. And this can be done with the help of inbound marketing.
Furthermore, inbound marketing can be used in conjunction with social media, which allows you to interact with different patients easily. By using social media platforms to communicate basic information, such as the availability of appointments and appointment reminders, you will attract many patients to your medical practice and website, where you can identify the most qualified leads.
Social media not only gives you the opportunity to communicate with patients, but also empowers them to take control of their health needs, including the information they receive - a thing that changes healthcare marketing completely.
How to Use Inbound Marketing to Your Advantage
To understand how you can use inbound marketing to boost your healthcare marketing strategy, we invite you to compare an ad that reads, "We have the latest technology that detects heart disease" with a video that presents local cardiologists explaining how people can prevent and treat heart failure. Do you understand how the second option can help you improve your community outreach efforts and engage patients?
Another way to boost your healthcare digital marketing strategy is to create content relating to a variety of healthcare topics. Having a lot of knowledge and experience in a certain field allows you to offer healthcare consumers the information they're searching for.
Moreover, knowing that the articles, blog posts, videos, or interviews are provided by you – an authority in a particular medical field – can convince people not only to read your posts, but to choose your services.