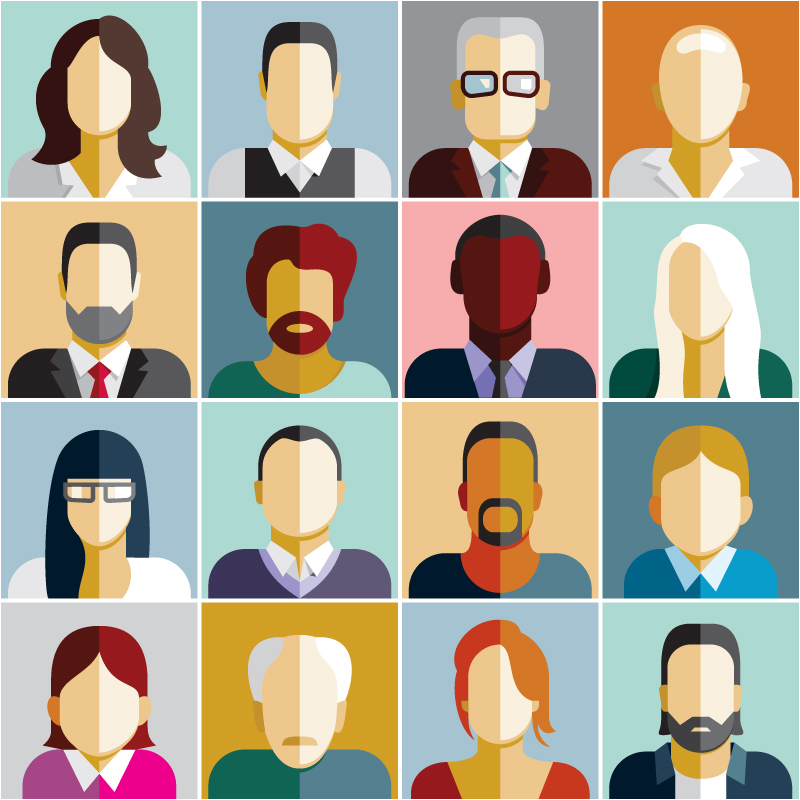 You already know how important qualified lead generation is: more sales leads means more customers, which means more revenue for your business. As a result of this simple tenet, many businesses are focusing their efforts on how to generate sales leads.
While this is a worthwhile endeavor that can bring a large return on investment, too many of today's business marketers are making the mistake of viewing sales leads as more of a statistic than as real people with needs and feelings. Even worse, some companies are failing to distinguish between different types of leads, painting everyone who might buy from their organization with the same broad strokes. This ends up leaving businesses coming up empty handed for converting leads to customers. If your marketing campaigns are guilty of this misstep, don't fret: there are several ways that you can address this problem to help you improve your lead to close ratio.
All Sales Leads are Not Created Equal
At its core, the problem with treating all leads the same way is that it fails to address the diversity of your prospect and customer base. Imagine two different customers interested in your products or services: one is a middle-aged male working professional, the other is a female millennial who is still in school. These two people most likely have vastly different goals, desires, interests, and challenges in their lives. So why would you think that the same kinds of marketing techniques would appeal to both of them?
Besides the demographic differences in leads, you also have to consider the places where your leads come from. Someone who visits your web site through a social media referral without knowing anything about the company may be in a much different place in the sales cycle than someone who searches for specific key words relating to your business on a search engine.
Even if you know how important it is to treat different kinds of leads in a different way, how can you apply this information to improve your lead to close ratio?
Marketing Content for Qualified Lead Generation and Conversion
A common habit is to try to take sales leads, regardless of where they are in the buying cycle, straight to the transaction stage which usually ends in another lost conversion opportunity. The remedy is to put a lead nurturing strategy in place that uses marketing content, mapped to the buyer's journey for EACH marketing persona. As part of an inbound marketing effort, having a constant stream of this type of content serves your business in multiple ways. This approach not only results in qualified lead generation but also remembers there are people behind those statistics, each of them with problems that can be solved with the solutions you offer. Deliver helpful, informational content on your website, via email and through your social media channels and over time you gain a higher lead to close ratio.
Boost Lead to Close Ratio With Lead Segmentation
There are several easy ways that you can get started with the process of targeting the various kinds of leads your business has in different ways, also known as lead segmentation. They include:
Providing personalized content on your web site: prospects have already expressed some degree of interest in your web site. Return the favor by showing some personal interest in them and tailoring the content on your web site to the specific needs they have shown

Dividing up your email marketing list: did you know that targeting your email marketing based on buyer personas can improve clickthrough rates on your marketing campaigns by over 15%? Shaping your email content based on the particular interests and needs of your prospects will help you make a stronger appeal to your leads

Include a personal touch. At the end of the day, behind the computer screen or mobile device, a lead is a human consumer. All humans desire some type of connection with other humans: by including things like pictures of your team on your web site or including persona targeted email content, addressing prospects by name, and offering well-wishes and other polite greetings, you give your business a better chance at connecting with your leads on a more personal level
By stepping back from the numbers and statistics that govern lead behavior and remembering that your leads have their own personal concerns and problems, you can effectively increase your lead to close ratio and win more business for your company. Start by reviewing your website as your prospects would view it, then make sure you're delivering the types of content that make sense for where they are in the buyer's journey which ranges from awareness of a problem, examining potential solutions, then searching for the right resources to implement a final solution.