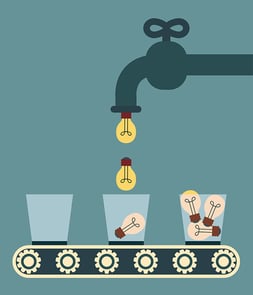 How's your LinkedIn account working for you? Is it generating new leads? Are you engaging with other authoritative leaders in your field? Are you leading and/or contributing to conversations and content on a regular basis?
If LinkedIn plays a part of your company's inbound marketing strategy, you want to make sure it really does play its part. It should be working for you at every stage of the buyer's journey, meaning your LinkedIn contacts are able to engage with you in alignment with your sales funnel. In order to do that, you need to:
Target your ideal clients and group members
Segment information accordingly
Stay engaged
Once you've got the first two bullet points in line, drip marketing is a simple and smart way to stay engaged with your network and do in a way that strikes the right chord with them.
While interactions with your LinkedIn network may not be as straightforward as your Facebook or Twitter communities are, a drip-oriented inbound marketing strategy will not be all that different from what you're used to.
Tips For Creating a Successful LinkedIn Drip Marketing Campaign
If sales seem to be lagging, rethink your LinkedIn inbound marketing strategy and use a drip marketing approach to get that sales funnel flowing again.