4 Positive Effects of Social Media On Business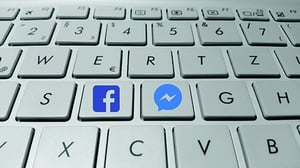 The effects of social media have been widely discussed and debated in terms of everything from SEO to relationships to job prospects.
When it comes to social media for business, the consensus is pretty clear: companies have little to lose and much to gain by using social networks wisely.
And by wisely we mean - content and lots of it, and all authentic. Your Facebook, Twitter, Pinterest or other pages are places where people interested in your product, service, industry or individual business can gather to share news, information, tips and special deals.
Notice we didn't include "ad pitches" in the list. Web users are already bombarded by marketing, so use your social pages as a respite. The best content may be widely shared, and can characterize you as more credible than your competitors.

Social media can benefit your business in several ways.
Search Engine Optimization (SEO)
Your carefully considered SEO keywords are not limited to your website. The more you use good keywords on your social pages, the more ingrained they will be to search engines, which counts things such as how often your Twitter feeds are retweeted or your Facebook posts are shared to establish your company as credible.
Search Engine Results Pages (SERPs)
Search engine results pages (SERP) don't happen in a vacuum. A lot of behind-the-scenes activity takes place before a certain web page makes it to the top of the Google listings. The famous Penguin and Panda algorithms, for example, prowl pages to ensure that no funny business (like black hat tactics) is going on. Your social pages that attract likes, comments and shares help establish you as a credible source, which can improve SEO results.
Lead Generation
Face it, the goal of all inbound marketing is to drive action: increase web traffic, convert the best visitors into leads via a well-designed landing page, then follow up with premium attention that reflects their preferred status and turn them into paying customers.
Transitioning from "visitor" to "customer" is sometimes a bumpy ride, but social media can grease the wheels of your journey. If you determine your target market uses Facebook, make sure you have a strong presence there. If your audience is interested in videos, create a video strategy. And use cross-channel media to get them to your page. Everyone's familiar with Facebook, Twitter, and other social network logos embedded in website homepages. Follow it up with logos on your subpages, in your direct mail, as QR codes and as email links.
Build Better Relationships
If social media does nothing else, it fosters connections. You may identify a new target market via Twitter feeds. You may find your next great employee through a LinkedIn contact. You may even become a FourSquare destination that literally draws customers to your front door.
One key to social success is to give as much as you receive. Endorse, like, comment, or share other pages – it not only forges relationships, it gets your name out there on someone else's site.
Bonus Tip: Keep an Eye on Your Competitors
With so many social media monitoring tools out there, it's easy to see what your competitors are up to. Just look at what Wendy's did in response to a McDonald's promotion posted on Twitter.
Wendy's took advantage of the extra attention garnered by their promotion to highlight a service they had already been providing for years, and that's just one example of numerous opportunities marketers can take advantage of by simply paying attention to the competition.
Take the Social Step
Explore the online world through today's top networks. You may find the effects of social media include more traffic, better leads, and ultimately – new customers.
Updated January 2018