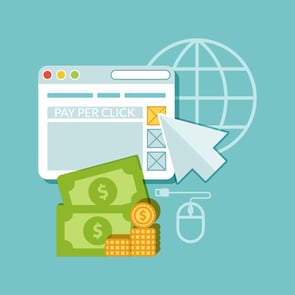 Is there anything more frustrating than clicking on an online ad only to be brought to a landing page that delivers... nothing?
If you use pay-per-click ads as part of your overall inbound marketing strategy, you're probably sending people who click on your ads to a landing page, which is essentially a separate webpage designed to elicit a specific action. When it comes to software marketing, that action could range from filtering traffic to targeted areas of your website to learning more about your products to subscribing for blog post updates to actually making a purchase.
But what if you're not getting the desired results? What if your landing page is delivering... nothing?
In that case, it's time to take a good hard look at your landing page to make sure it's built to support your software marketing efforts.
Here's a quick look at how to build a landing page that's up to par:
Keep it Simple
Landing pages exist to drive conversions. They are not supposed to tell people how the watch is made, but merely what time it is. In other words: keep it simple. Your landing pages shouldn't be overloaded with copy or content. Everything from the design to the copy should be short, sweet, and built to efficiently and effectively create conversions.
In short, you want to quickly grab the reader's attention.
Know Your Audience
In order for your landing page to effectively support your software marketing efforts, it has to be built with your audience in mind. You already know what you want to achieve from your landing page (conversions), but what's more important is knowing what your audience wants. What value can you provide that will compel users to share their contact information with you, click through to your website or click the "Buy Now!" button? Your audience might be looking for highly valuable content, exclusive access to new products, or a promotional discount.
In order for prospective customers to become conversions, you have to give them what they want.
Hit the Targets
You shouldn't take a one-size-fits-all approach to your landing page. In fact, you should probably have more than one page, each targeted to specific audiences. Perhaps they can be product-specific. Maybe your pages will be tailored to audiences depending on where the users come from (e.g. from social media versus a search engine). And perhaps you'll create landing pages that are focused on prospective customers' specific interests, which could include price points, innovations, or even in-depth information.
Your landing pages will be more effective if they are targeted to specific segments of your audience.
Test and Try
At the end of the day, you need your landing pages to play an important role in your software marketing strategy. If your current landing pages don't seem to be getting the job done, try something new. In fact, it's always a good idea to test different landing pages with your targeted audiences to find out what works and what doesn't. Testing and trying is the only way you'll truly figure out what works and ensure that your landing pages work for you.