Drive Sales & Marketing Results for Your Business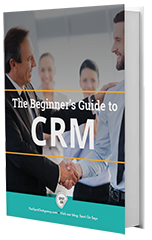 Raise your hand if you've ever used an Excel spreadsheet to keep track of your new business program!
Though we all love spreadsheets, we know that approach won't keep you afloat for long. In this day and age, using a customer relationship management tool (CRM) effectively can be instrumental in helping your business grow.