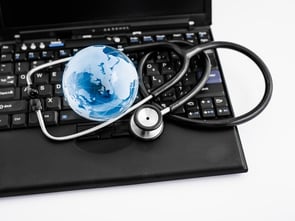 If there's one industry in marketing that's changing at a rapid pace, it's healthcare. Between more choices for patients and the growing use of online reviews, the world of healthcare itself looks very different than it did just a decade ago.
Perhaps the biggest change of all is the increased emphasis on patient-centric practices and care. Healthcare marketers can use this change to their advantage by developing campaigns that draw consumers in naturally. Inbound marketing does just that, bringing in 54 percent more leads than traditional marketing tactics do.
Assess your current strategies and focus on fulfilling these modern healthcare marketing requirements. You'll develop a more lasting relationship with your customers and improve your overall reputation.
More Options for Patients
Gone are the days when consumers only had one or two options for healthcare practitioners, hospitals, and pharmacies. Today the control falls into the hands of these patients, who use technology to broaden and research their options.
Mobile technology is a catalyst for this change, giving consumers the ability to read reviews, find clinics, fill prescriptions, and more on the go. To connect with this market, you'll need to focus on fresh campaigns, social media interaction, and developing your online professional reputation.
The Dominance of Retail
It's hard to find a major grocery store that doesn't have a pharmacy these days. Clinics and kiosks are popping up in drugstores around the country as well. As convenience is a number-one priority for many consumers, we're sure to see more retail healthcare options.
What does this development mean for healthcare marketing? It's all about knowing the pain points of your target audience.
Tap into your buyer personas to develop a campaign that highlights the needs of your target audience and your ability to solve them. If convenience is one of your persona's main concerns, showcase your organization's streamlined operations and speedy processes.
A Changing Market of Millennials
How do millennials find hospitals and doctors? If you guessed by going straight to the internet, you're correct. Traditional referrals and word-of-mouth marketing certainly matter, but they're not the premier methods like they used to be.
Instead, to keep up with this change in healthcare marketing, develop a strong online reputation. Of course, you can't make patients leave you recommendations, but with a solid inbound marketing campaign, you won't need to.
Focus on attracting visitors to your website and wow-ing them with valuable information. Whether you're developing content for a healthcare practitioner or a hospital, visitors will land on your website because they're looking to be informed.
Blogging regularly creates fresh, new content for your website on a consistent basis. This content, in turn, affirms your credibility to potential patients and boosts your online profile in the process. Plus, it works. According to HubSpot, businesses that prioritize blogging are 13 times more likely to get a positive ROI for their marketing efforts.
To get more out of your blogging efforts, center your approach around engaging content. Get started by bringing your patients closer with a relationship-focused marketing strategy.