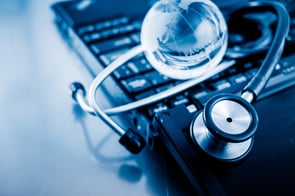 Hospitals and medical facilities are devoted primarily to the care of their patients—but cost is certainly a secondary priority. If your facility can't stay in the black, the ability to provide quality care diminishes, and this has a disastrous effect on attracting new patients and clients.
Let's Talk About Early Admissions Care
While the topic of costly healthcare readmissions is all the buzz these days, we feel it's time to pay attention to another big money sucker: early admissions care.
In August of 2000 the Journal of the American College of Surgeons published an article titled, "Length of stay has minimal impact on the cost of hospital admissions." This information may come as a bit of a shock to those who are typically more focused on reducing patient length of stay (LOS) as well as hospital readmissions. Consider entities like Allina Health, who have published comprehensive data and analysis demonstrating the tens of millions of dollars saved by limiting LOS and readmission rates.
However, when reviewing the bottom line of a study published in 2000, we can see that the cost-saving goals are not all that different. In that publication, researchers stated, "Reducing LOS by as much as 1 full day reduces the total cost of care on average by 3% or less. Going forward, physicians and administrators must deemphasize LOS and focus instead on process changes that better use capacity and alter care delivery during the early stages of admission, when resource consumption is most intense."
The intro to the Allina Health begins, "Allina Health's financial health improves dramatically by optimizing inpatient care for the patients it serves."
What we see is that quality of care trumps just about every other factor when it comes to the financial bottom line; and, since the early admission phase seems to be the most financially draining, it's important to allocate a portion of your healthcare marketing efforts to this cause.
Target Healthcare Marketing to Improve Care at the Beginning
While your marketing team can't get in there and sit at the bedside of newly admitted patients, you can communicate with the vital characters in their caregiving arena—doctors, nurses, family members, case workers, social workers and so on.
Never-ending patient portal education
Patient portals can be a key player in the communication that happens between doctors, caregivers and social workers. The more you can do do educate all of the various entities that access patient portals, the better. They are proven cost savers, so optimize that. With accurate records regarding previous test results, current/historical medications, allergies, patient communication and so on, the patient portal can play a vital role in those first hours or the first day a patient is admitted.
Segment emails and notifications so everyone gets information relative to who they are in the caregiving picture, which portal features are most relevant to them and—as experience progresses—specialized features that make it all work even better.
Close those ACA loopholes
The early-admissions phase is a great time to work with patients and their families to close affordable care act loopholes. If your healthcare facility offers some sort of assistance via a patient coordinator, this is worth advertising. Not only does this patient-centric assistance prove commitment to quality service and patient engagement, but it also increases the chance that patient bills are reimbursed/paid on-time.
Publicly celebrate your successes
Does your facility excel at accurate diagnosis and treatment at the front-end of patient stays? Curate your stats, make them digestible to the average reader palate and then celebrate those successes in your marketing efforts.