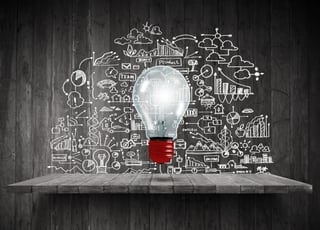 Q&A sessions - via both content and personal interaction - are a powerful way for site visitors and qualified leads to get the information they need to make their next move. That makes sense, right?
So, why is it more marketing teams don't give themselves the benefit of internal Q&A sessions when it comes to developing the next phase of their inbound marketing strategy?
The best solutions are found by asking the right questions. Otherwise, any idea you come up with is really just a shot in the dark, and any efforts spent implementing those ideas are a potential waste of time and energy.
Ask Critical Questions Before Implementing a New LinkedIn Strategy Phase
Optimizing LinkedIn interactions and engagement is a smart inbound marketing strategy, but it requires asking critical questions that will provide sharp answers that forge the way ahead.
Answering these six critical questions about your LinkedIn inbound marketing strategy will pay off in better-quality prospects and easier lead-sales conversions.