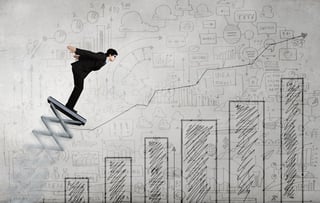 So, you've applied everything you've learned about LinkedIn lead generation and yet leads seem to have flat lined. What gives?
It's deflating when a well-planned inbound marketing strategy doesn't yield the results you expected. It's tempting to feel like throwing in the towel or start anew. Don't give in to that temptation!
The work you've done so far is a wellspring of content from which you can tease, build upon and develop as you re-orient your sights.
7 Tips for Jumpstarting LinkedIn Lead Generation
Here are some tips for taking what you have and adding extra touches that make you irresistible to qualified leads.