There are many things said about online healthcare marketing, but one thing no one has ever called it is easy. Modern healthcare professionals are focused on inbound marketing, which differs from traditional outbound techniques often employed by marketers in the past. Many medical offices encounter a variety of challenges, both when they begin establishing online marketing campaigns and when they go to tweak or change them. Here are three of the most common issues encountered by healthcare professionals as they make efforts to establish and maintain a successful inbound healthcare marketing campaign through the web.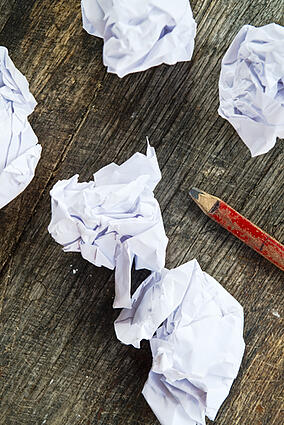 Creating Marketing Content With Poor Or Insufficient Strategy
It is true that content is key for successful healthcare marketing, but it is important that you put some thought behind the content that you place on your web site. A common mistake made by many healthcare marketers today is placing the emphasis on taking something from customers: traditional outbound marketing like television advertisements or cold calling requires patients to give something, whether it is their time or money.
With inbound healthcare marketing, your focus should be on giving something to your target audience. You need to find out what your prospective patients care about and try to provide resources that address their needs before you ask for something in return from them. Blogs, social media updates, and email newsletters are all appropriate channels on which to provide this information.
Not Creating Enough Marketing Content Or Content With Enough Detail
Healthcare marketing requires that marketers provide value. Content marketing is crucial on the modern Internet, especially for healthcare offices that can provide reputable information. According to a UCLA paper from 2012, content that comes from reputable sources is shared most often. Medical practices have a built in level of authority because they are staffed by people with formal training and experience in the field of medicine.
Even knowing this, many healthcare offices still do not provide a sufficient amount of content for their readers. You must strive not only to provide an adequate level of content, but the type of content that your prospective patients will want to see. You should spend some time thinking about the profile of your ideal patient and then doing some research to determine what type of content will address their concerns and needs when it comes to healthcare.
Failing To Fully Understand The Resources Needed For Inbound Marketing
Although it is true that inbound marketing is more effective than outbound marketing for several reasons, these tactics require a different approach. Many marketers that are steeped in the outbound tradition are frustrated by the time and attention to detail required by inbound healthcare marketing tactics. You must be sure that you are prepared not only to consistently devote attention and a portion of your budget towards inbound marketing, but also that you understand the amount of time it takes for inbound marketing to work.
The fact is, there is no set deadline for when your marketing will have its full impact on prospective patients. Inbound healthcare marketing tactics represent a long-term strategy, not just a quick fix or temporary solution. It will take the development of a sufficient strategy, execution and adherence to the strategy, and a willingness to change your tactics as necessary to ensure that your marketing is always as efficient as possible. Inbound marketing is not a "set and forget" type of marketing. However, with a consistent effort and the willingness to continually work to improve your methods, your medical office can successfully avoid these three problems that plague many healthcare marketers.